Posted in: Dying Light 2, Games, Techland, Video Games | Tagged: Call of Juarez: Gunslinger, dying light 2, techland
---
Dying Light 2 Event Celebrates Call Of Juarez: Gunslinger
Techland is celebrating the tenth anniversary of Call Of Juarez: Gunslinger with a special event happening in Dying Light 2.
---
Techland will be holding a special event in Dying Light 2 as the team are celebrating the tenth anniversary of one of their other properties, Call Of Juarez: Gunslinger. Starting on May 31st and running through June 7th, players will have a chance to experience Undead Or Alive, a special event marking the game's legacy with a special Wild West spin, mixing the two into a single game, if you will. You'll have special modes, weapons, items, and other exclusives during this period to collect, and once they are gone, they're not coming back. We got more details and the trailer below.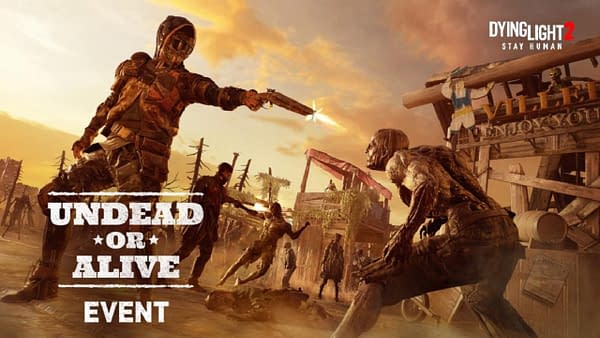 "Ten years have passed since the legendary Call of Juarez: Gunslinger, Techland's flagship Wild West series of yore. This epic adventure of a ruthless bounty hunter on the trail of the West's most notorious outlaws captured the attention of millions of gamers worldwide. To celebrate, Techland is bringing the western style to Dying Light 2 Stay Human. During the Undead or Alive event, running from Wednesday, May 31, 7 am PT / 10 am ET until Wednesday, June 7, 7 am PT / 10 am ET, players will need to keep their aim sharp and nerves cool to dispense legendary justice with the help of a Gunslinger-themed Boomstick, AKA Mean-ass gun."
"The aforementioned Boomstick can only be discovered during the event, when players will have a chance to come across it around Special Infected (except Virals), Postal Vans, Ambulances, and Military Trucks. Players who channel their inner Billy the Kid can complete certain goals during the week-long event and get the opportunity to unlock exclusive items that hark back to Call of Juarez: Gunslinger, including the likes of Ray McCall's charm, Dynamite, machete-like Bowie Knife (both weapon and blueprint), along with 25 Pilgrim Tokens to exchange for gear at the Pilgrim Outpost website. Techland is also releasing more select items such as Silas Greaves Outfit, the Gunslinger Paraglider, and Dynamite blueprint along with Bowie Knife weapon and blueprint mentioned above in the Gunslinger Bundle ($6.99), the West's finest addition to a notorious outlaw's inventory."
---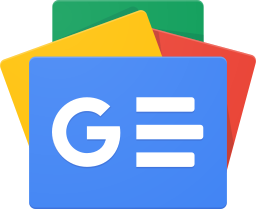 Stay up-to-date and support the site by following Bleeding Cool on Google News today!