Ed McMillen, the mind behind Super Meat Boy and The Binding Of Isaac, decided to do a Q&A with his fans on his website to talk about where he's been with Team Meat and where he's headed with his new games, Mew-Genics. He was even kind enough to slap a trailer up to tease when this new title would be coming, which is clearly blurred out at the end meaning even he doesn't know. Below is a snippet from the session, which contains some of the more interesting bits about The End is Nigh, where he talks about his frustrations about the project and the promotion behind it when they finally released it. The Q&A as a whole is an interesting look at things from the creator's point of view and well worth a read!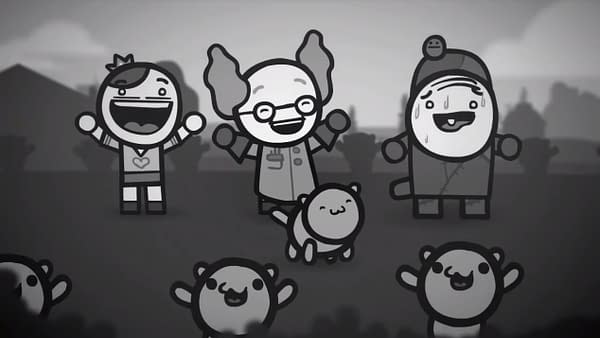 The End is Nigh is probably my most personal project to date, it spawned from a very difficult time in my life where i questioned the point of continuing to make games and if my heart was really in it anymore. it was simply something i really needed to do in order to find myself again and in the end its the one thing that kept me from retiring.

working on that game with Tyler was amazingly cathartic and it became a giant personal achievement.

Tyler and i didn't talk much about the games development publicly because we weren't sure it was going to actually see the light of day. I've started many projects that have become stone walled by outside sources or just vapor ware and i didn't want to get anyone's hopes up (including mine) with this one.. so we just kept our mouths shut and popped out a game in 7 months. i honestly like this style of dev a lot more, but in hindsight it would have probably been a much more popular game if we had hyped it up for a few months before release.
Enjoyed this article? Share it!