Eidos Montreal Studio Head Says Deus Ex is Not Dead
For those of you who might be curious as to what might actually be happening with Dues Ex, to the point where you though the series might be dead, fear not! Even though you may not be seeing a game come out in the near future, the series is still alive, according to Eidos Montreal. In an interview with PCGamesN, studio head David Anfossi was having a chat with the site about Shadow of the Tomb Raider when their other well-known property was brought up. Here's a quick snippet from the article.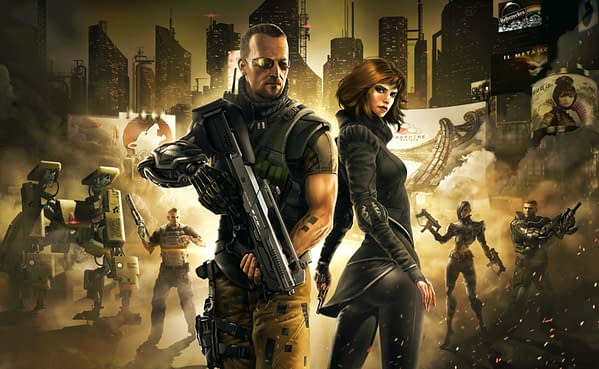 Don't expect Deus Ex 5 any time soon however, as for the moment they have too much on their plate. "Deus Ex, of course, it's the brand of the studio. We are all attached to this franchise, but we cannot do everything, you know? So we have Shadow of the Tomb Raider, we have this co-development with Crystal [Dynamics] on The Avengers, and we have a third game in development, so it's enough at the moment for us."
The downside to the news, obviously, is that the studio isn't working on anything at the moment for the game or for another one of their properties, Thief. But at least it's comforting to know they haven't closed the book on the franchise.