Electronic Arts may have just made a ton of RTS gamers happy as they announced Command & Conquer Remastered Collection is coming this summer. The game will celebrate the 25th anniversary of the series with a release set for June 5th, 2020. The developers worked with the game's diehard community to revitalized the series, starting clear back in October 2018. Everything has been given an upgrade, including graphics in 4K resolution. They even did their best to bring the old introduction videos and cutscenes between missions back. According to the info released today, the community helped shape the enhancements of the game through requests. Which include a revamped UI, updated controls, a Map Editor, and a rebuilt multiplayer system to work with modern online gaming. That includes custom games, 1v1 quick match, Elo-based matchmaking, leaderboards, replays, and more. Pre-orders are already available through the game's official website, which you can read about all three versions below.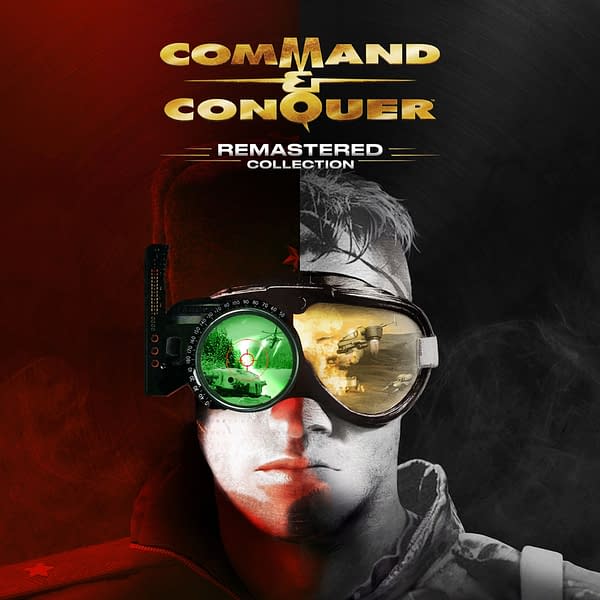 "Our team has been working hand-in-hand with the C&C community since day one and we hope this transparent dialogue will result in the Command & Conquer Remastered Collection being a love letter to our fans," said Jim Vessella, Lead Producer at EA. "We're taking the classic gameplay that ushered in a new era of the RTS genre and adding the most fan requested features like Skirmish mode for Tiberian Dawn, quality of life control improvements, and full Steam integration with UGC support. For me personally, having been a C&C fan since I was 12 years old in 1995, working with the original Westwood Studios team members at Petroglyph has been a dream come true."

Command & Conquer Remastered Collection (Digital) – $19.99 USD – Only available on Origin and Steam and includes the remastered versions of Tiberian Dawn and Red Alert, plus all three expansion packs (Covert Operations, Counterstrike, and The Aftermath), and tons of bonus features and improvements.
Special Edition (Physical) – $59.99 USD – Only available on Limited Run Games, this edition comes in a 2-piece big box with embossing treatments and includes a Steam digital download code, Tiberium crystal 16GB USB drive with remastered original soundtrack (119 tracks, over 7 hours of music including the album, "Frank Klepecki and the Tiberian Sons: Celebrating 25 Years of Command & Conquer"); reversible 18" X 24" poster, four factional enamel pins, tech tree prints (one for each faction), and faction sticker sheet.
25th Anniversary Edition (Physical) – $149.99 USD – Only available on Limited Run Games, this edition includes all items in the Special Edition plus a beautiful foil and embossed rigid box, six-disc remastered original soundtrack signed by Frank Klepacki, 100+ page art book, four faction patches, reversible beanie, metal mammoth tank replica, and painted PVC light and sound tesla coil and obelisk replicas.
Enjoyed this article? Share it!