Electronic Arts Launches 25 Titles On Steam Today
Electronic Arts announced today that they have officially loaded twenty-five games up on Steam from their library. If you've ever tried to play an EA game on anything but console, more than likely you've noticed that everything tends to run through their Origin platform where they kind of control almost everything available on PC. That's all changed because starting today, players can explore their libarry including games from BioWare like Dragon Age: Inquisition and Dragon Age II, along with several EA titles like Need for Speed Heat, Need for Speed: Rivals and Need for Speed (2016). Other games like Plants vs. Zombies: Battle for Neighborville, Unravel, Unravel II, Fe, and Sea of Solitude will be coming soon. The company plans to release more games over the summer onto the platform, but hasn't made it clear which ones are on the way yet. Here's a snippet from the announcement the company made this morning.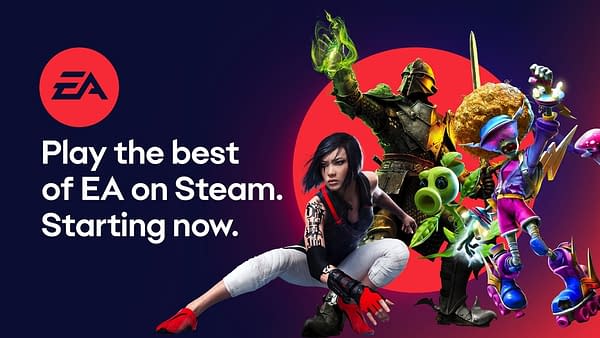 "We want to make it easy to play the games you love, wherever you want to play. Delivering games to the Steam community is an important step in achieving this goal," said Mike Blank, SVP, Strategic Growth. "Not only are we excited to have our games on Steam, but we look forward to bringing them even more value when our subscription becomes available in the Summer."

New EA games developed for PC will also launch on Steam alongside other platforms, including the Command & Conquer™ Remastered Collection which launches tomorrow, providing mod support with the Steam Workshop as this game is one of the first major RTS franchises to open source their source code under the GPL. The compilation, which was made for and with the help of the community, is comprised of Command & Conquer: Tiberian Dawn, Command & Conquer: Red Alert and their three expansion packs – Covert Ops, Counterstrike and The Aftermath.