Epic Games Launches "Fortnite" Chapter 2 Season 2
This morning, Epic Games officially launched Season 2 in Chapter 2 of Fortnite with a bunch of new additions to the game. Basically, it's super-spy and secret agency mode for this season as you'll be seeing a lot of, well, secret stuff. Check out the trailer and some of the brief notes on the additions below. Oh, and watch the water while you're out there. The latest rumor is that there's gonna be a flood. Which is silly, right? I mean… who would flood the Fortnite island in the middle of an event?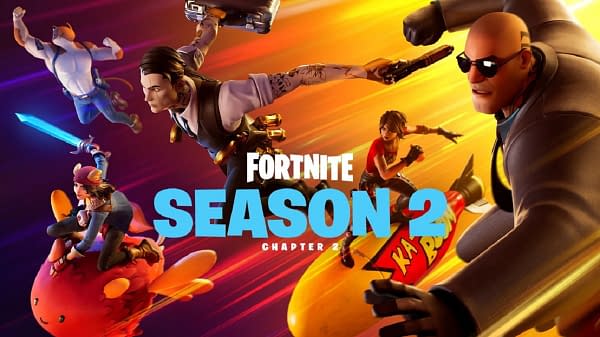 Play Spy Games

The Island has been taken over by cover operatives – Ghost and Shadow – and its fate is in your hands. Will you join the fight?

Discover Top Secret Locations

Discover exotic new locations throughout the island! Go off-the-grid and discover new POI hideouts on the map.

Join Limited Time Operations

Infiltrate enemy bases, neutralized the henchman guards and face off against their leader to sna unique and powerful weapons.

Surprise the Enemy

Break into hideouts with secret passages, take out auto turrets and security cameras, and use new gadgets like decoy grenades, proximity mines, and disguises to sabotage rival agents.

Your Choice, Your Battle Pass

Earn 100 rewards including all-new customization choices like missions that unlock an optional Ghost or Shadow variant, plus new bonus features unique to Battle Pass outfits.