Grab a Free Copy of Subnautica on the Epic Store Over the Holidays
Subnautica is currently free on the Epic Store, ready for players to claim until after Christmas.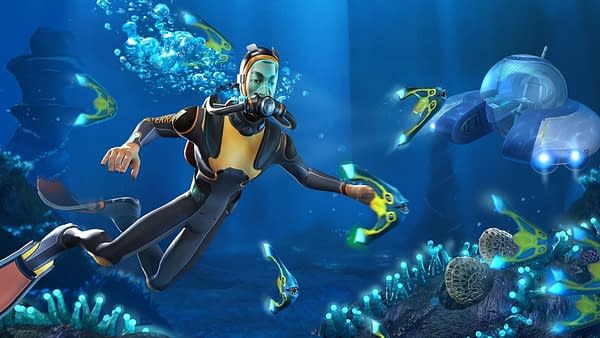 I immensely enjoyed my time with Subnautica when I played it earlier this year. The game has floated around early access for years but finally came out at the start of 2018. If you aren't acquainted, it's a classic survival game, but set on an alien ocean world where you must explore and build to survive. It follows a more structured narrative structure compared to other games in the genre, and it's a ton of fun and full of a sense of genuine exploration.
And you can own it for free now. As part of Epic's big push into the digital marketplace, it's going to be offering to free games a month until the end of 2019. It's started things off with a bang too. Now, if you log into the store, you can claim a free copy of Subnautica. All you have to do, is have an Epic account and then get the reward for yourself. Once you do that, you will have the game forever to hop into whenever you want.
You will be able to claim this until December 27th, so you have until a little after your holidays.
As stated, I really, really enjoyed my time with Subnautica. It has a real sense of mysteriousness to it, and if you are as fascinated by the ocean as me, it will really scratch an itch. Have at it for some end of the year playing. It won't cost you anything, so why not?