This morning, Skybound Games and Epic Games made a deal to release The Walking Dead: The Final Season on PC through the Epic Games Store. It's a rather interesting move that the company seems to have made out of the blue, and may be a bit confusing for those who have already purchased previous chapters on other platforms. But Skybound assured fans who already bought the season on a different PC platform will still receive the final two episodes through those outlets. Here's a brief joint quote sent out this morning about the new deal.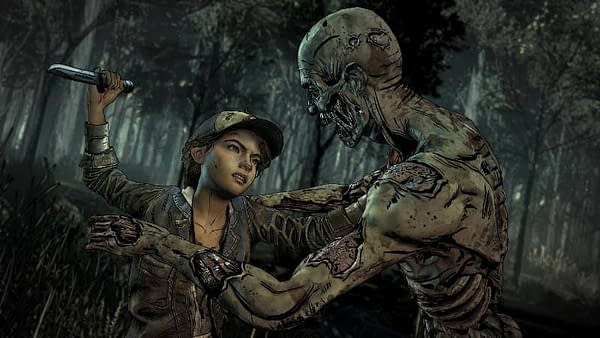 "The team at Epic owns a major chapter in the history of the game industry. We're excited to work together on their latest transformative event with the launch of the Epic Games Store. Epic stepped up to the plate immediately to work with us in order to bring the original team back together and ensure fans will receive the completed season of Telltale's The Walking Dead: The Final Season," said President of Interactive Dan Murray and Skybound Games CEO Ian Howe in a joint-statement.
On top of this news, Skybound released a brand new video featuring Melissa Hutchison, the voice of Clementine, answering many of your FAQ's about the series and what's to come as best she and the company can at this time.
Enjoyed this article? Share it!