Espire 2 Receives New Updates & 2023 Content Roadmap
The team behind Espire 2 released a brand new content roadmap for 2023, as the game recently received a new update.
---
Digital Lode and Tripwire Presents revealed more content on the way for Espire 2, as the game received new additions in the latest update. The update they released this past week has added public matchmaking for the first time, which happens to be one of the most requested features from the fans, so now they're giving the community what they asked for by delivering on this feature. Now you can take on fellow agents in the game as you both stealth your way through the VR action. What's more, the game is now officially available in the limited-time "Sneak and Destroy Duo Pack" alongside After The Fall by Vertigo Games. This is basically a way to give Meta Quest players a chance to snag two titles in one VR package. The update serves as part of a grander plan for the game in 2023, as the team are looking to add several more updates throughout the year and give players an enriching experience, which we have more info about below.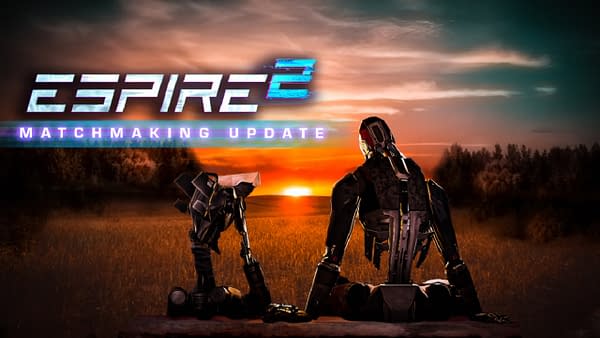 "The public matchmaking update for Espire 2 marks yet another major milestone completed as part of Digital Lode and Tripwire Presents' commitment to continued support, delivering significant and notable improvements for the Espire 2 community in 2023 as outlined in the Espire 2 public roadmap."
Espire Ops: New single-player levels with weekly developer-set challenges
Public Co-Op: Find public co-op games with fellow operatives when your friends aren't online
Co-Op Missions: More Co-op missions are in the works. In addition, players can expect a new hardcore difficulty setting for singleplayer and Co-Op Campaigns
New VR Platforms: Espire 2 is coming to new virtual reality platforms. We are in the early stages of development and will have more to announce in 2023
Skins: In response to this top request from players, Digital Lode will also introduce unlockable frame skins & weapon variants