"EverQuest II" Receives The New "Blood Of Luclin" Expansion
Daybreak Games released a new expansion for EverQuest II this week, as players will get a chance to explore the new story from "Blood Of Luclin". Thi snew expansion gives you several new quests, achievements, and collections. A number of new zones have been added including the Sanctus Seru, The Blinding, Aurelian Coast, and Wracklands. Plus five dungeon themes with Sanctus Seru, Aurelian Coast, Fordel Midst, Wracklands, and Ruins of Ssraeshza. You'll also be able to increase from Level 110-120, in case you managed to hit the peak in EverQuest II. Enjoy the trailer for the 16th expansion below.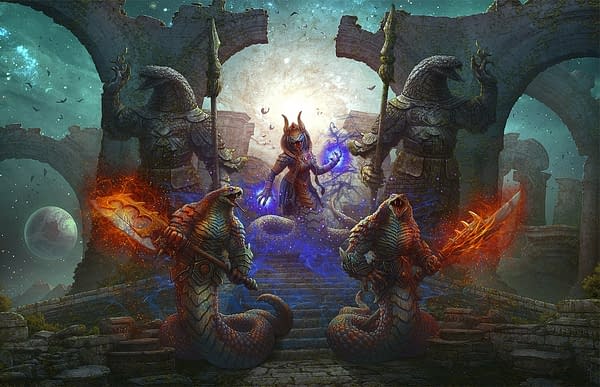 The snake-like race known as the shissar are threatening an invasion of Norrath starting from the moon called Luclin. The proven adventurers of exceptional might and tradeskillers of unparalleled skill will find a way to travel to Luclin. But upon arriving in Luclin, they find the moon is not easy to traverse, and a great many threats than just the shissar stand in their way. Norrathians will search and fight across Luclin in the hopes of finding a way to stop the shissar once and for all from reaching and ruining Norrath.