Exclusive: Listen To A New Track Form The Dead Space Soundtrack
Electronic Arts has given us a brand new music track from the upcoming release of Dead Space for you to enjoy.
---
Electronic Arts are set to release Dead Space this week, but before that happens, we got some exclusive music for you to check out. The company, along with Lakeshore Records, was kind enough to let us debut one of the new tracks from the game's soundtrack ahead of its launch on January 27th. The track is called "Hunger For The Stars" and was composed by Trevor Gureckis, as it brings a bit of uneasiness to you while you make your way through abandoned corridors in the vacuum of space. Enjoy the track and info below.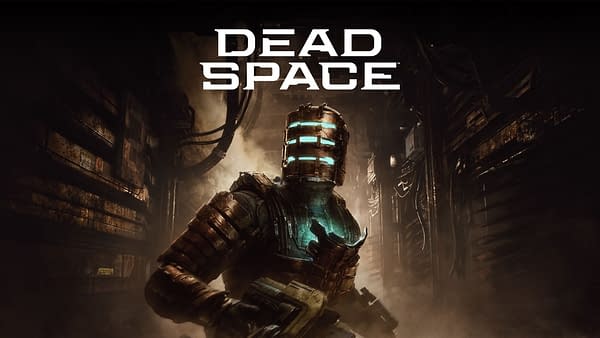 "Making the score to Dead Space was an 18-month-long journey that started out with musically reassessing the lore of the game from scratch – and searching for thematic opportunities," said Gureckis. "I began by writing musical suites not connected to specific scenes or chapters, but rather to the story alone. For example, I composed music for the Unitology religion and a piece for the Marker alien artifact. The goal was to enhance the story moments when they arose for a deeper connection to this hugely compelling game. I introduced new themes and instruments to capture Issac's frightening journey through the USG Ishimura. The result, I hope, is something that is both new and "at home" in the lore of Dead Space."
"The sci-fi survival-horror classic Dead Space returns, completely rebuilt from the ground up to offer a deeper, more immersive experience. This remake brings jaw-dropping visual fidelity, suspenseful atmospheric audio, and improvements to the gameplay while staying faithful to the original game's thrilling vision. Isaac Clarke is an everyman engineer on a mission to repair a vast mining ship, the USG Ishimura, only to discover something has gone horribly wrong. The ship's crew has been slaughtered, and Isaac's beloved partner, Nicole, is lost somewhere on board. Now alone and armed with only his engineering tools and skills, Isaac races to find Nicole as the nightmarish mystery of what happened aboard the Ishimura unravels around him. Trapped with hostile creatures called Necromorphs, Isaac faces a battle for survival, not only against the escalating terrors of the ship but against his own crumbling sanity."