Fable Studio Announces New Neil Gaiman VR Project At Sundance
Some cool video game news coming out of the Sundance Film Festival in Park City as Fable Studio unveiled a brand new VR project centered around a Neil Gaiman story. The company, which is co-founded by filmmaker Pete Billington and Story Studio co-founder Edward Saatchi is made up of former Oculus Story Studio members who are aiming to produce better augmented reality content as well as new VR titles. And their first big project to be announced at Sundance will be Wolves In The Walls, a children's book written by Neil Gaiman.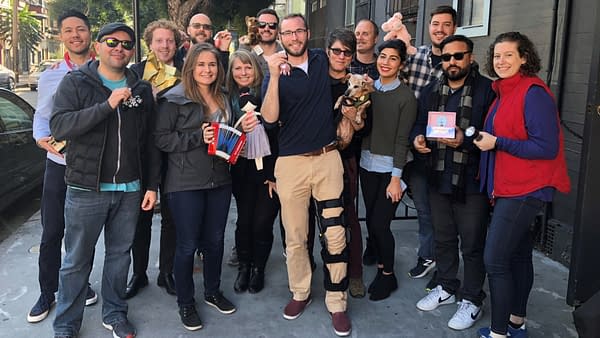 Below is the official announcement video for Wolves In The Walls, which will be presented in three chapters as you take on the role of an imaginary friend to the main character, Lucy. The company also announced a few other projects such as Origin, which will be more of a scavenger hunt game where you'll be on the hunt for missing and stolen artwork, and 10 – 10, which was described at the reveal as "an illustrative real-time documentary" that will utilize a VR drawing tool known as Quill. Considering the talented team members that are behind these projects, don't be too surprised if you see Fable Studio produce some of the highest rated VR games this year!