FACEIT Announces Changes And Schedule For CS:GO ECS Season 8
FACEIT has officially announced the schedule and changes for Season 8 of their CS:GO Esports Championship Series (ECS) in North America and Europe. Season 8 will have a new and improved ECS format, which was developed alongside the players and teams to tackle oversaturation in CS:GO. Players can sign up now to compete in the Opening Qualifier as they round it down to sixteen teams for the Pinnacle Cup. This will also determine the seeding for open slots in the Regular Season brackets, which will see five eight-team single-elimination tournaments each week. We have more notes on changes from the announcement below, as well as the Season 8 schedule.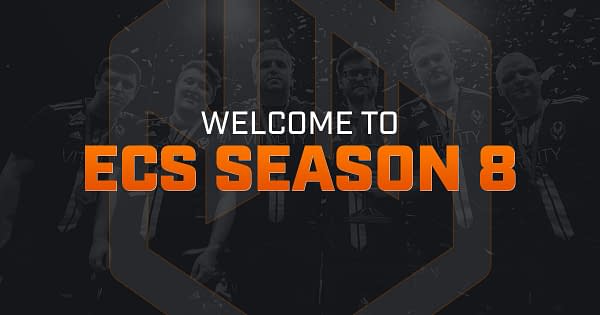 As a change from Season 7, the first two teams to qualify for the ECS Season 8 Finals will be those who have earned the most prize money for each region in the first two weeks of the Regular Season. The final six slots will be filled by the winner of each remaining weeks' competition in the last three Regular Season brackets. Each winner will head straight to the ECS Season 8 Finals. The Finals will see ECS return to North America, with the venue and dates to be revealed soon. The ECS Season 7 Finals took place in June in London and culminated in an exhilarating Grand Final that saw French trailblazers Vitality take the win in an electrifying match against Brazilian underdogs FURIA, dethroning back-to-back ECS Champions Astralis. Both finalists in last season came through the Pinnacle Cup open qualifying, so we're excited to see who makes the step up this season!

"We're extremely excited for Season 8. This is the second season to feature our new format and we're pleased to build on the huge success we saw earlier this year with Season 7 and to continue working with fans and players to refine the competition," said Michele Attisani, Co-Founder & CBO of FACEIT. "As ECS continues to evolve and grow we're developing some immensely engaging storylines and rivalries and we can't wait to see Season 8 unfold, and to bring the finals back to North America in November."
ECS Season 8 Schedule:
ECS Open Qualifiers (not broadcast)
Qualifier 1: August 12 – 15
Qualifier 2: August 17 – 18
Qualifier 3: August 19 – 22
Qualifier 4: August 24 – 25
ECS Pinnacle Cup
September 10 – 15
ECS Online Season
September 16 – October 31