Far Cry 5's Next DLC Will, for Some Reason, Take People to Mars
We're not even going to try to explain the reasoning, but it appears Ubisoft at one point wanted to make a sci-fi game with Far Cry 5. The game's next DLC called "Lost On Mars" has a quick but convoluted story that will take you to the red planet as you fight off aliens from the base on that planet. After looking at the trailer and description below, it looks pretty awesome, which makes us wonder why Ubisoft didn't just make a sci-fi game to begin with! Maybe down the road… But for now, enjoy the trailer as the DLC launches on July 17th.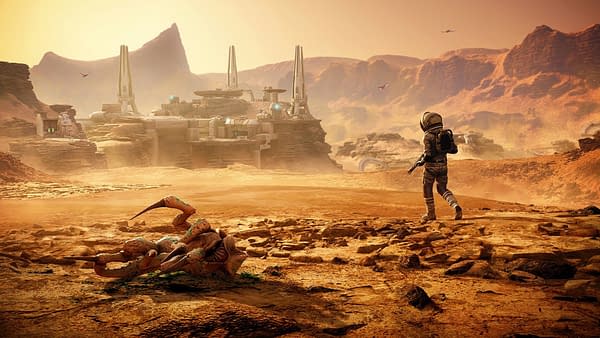 When Nick Rye agrees to help Hurk out of a jam, he never expects it will lead him outside of Hope County … and all the way to Mars! Teleported to a hostile planet and with only Hurk by his side, Nick must master powerful technology to battle alien arachnids and restore power to ANNE – a futuristic AI who represents humanity's last line of defence against eight-legged invaders with Earth in their sights. Soar over the dunes and canyons of Mars with a jet pack, blast deadly arachnids with lasers – and save mankind while you're at it. Lost on Mars is a Far Cry adventure that's truly out of this world.