Fate/Extella Link is Getting a Western Release in Early 2019
XSEED Games announced this week that we will officially see a PS4 release for Fate/Extella Link sometime in Q1 of 2019. The company released details on their website of the storyline as well as pictures of the physical edition and special editions on the way. As you can see int he picture below, you'll get a set of ten 3" x 5" collectible cards featuring the new Servants, a 17" x 24" cloth poster, an acrylic diorama featuring Nero, Drake, and Scathach, and finally a CD soundtrack for the entire game. Not too shabby of a setup. Here's the details of Fate/Extella Link from the devs.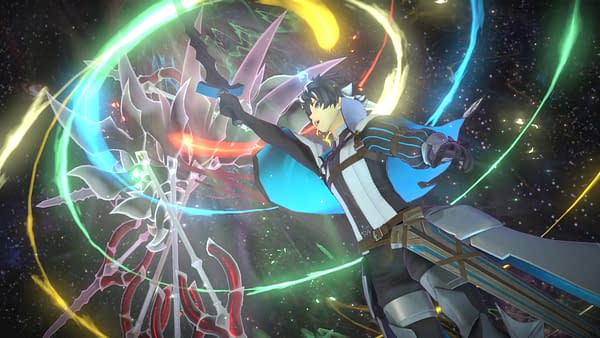 Picking up right where the 2017 smash hit Fate/Extella: The Umbral Star left off, Fate/ExtellaLink adds 10 Servants to the original roster of 16. The high-speed action gameplay has been refined, and players will battle their way through massive invading armies to protect the virtual world of SE.RA.PH from an invading force.

Players on PlayStation 4 can now engage in massive four-on-four online battles with up to seven other players. Foes will quiver at the True Name of players' Noble Phantasms as they assume the role of their favorite Servant.

Combatants from Across the Fate Universes Join the Fray – In addition to the 16 original Servants from Fate/Extella: The Umbral Star, 10 characters from other Fate series will enter battle as playable Servants, including Astolfo, Scathach, and Francis Drake.
Hunker Down in Base Camp – Players can move freely around their army's base camp—a medieval cathedral raised into the sky—and interact with their Servants to build meaningful bonds.
Polished Graphics and Battle Mechanics – Players can experience refined combat mechanics and graphics through the game.