FaZeClan Partners With Nanoleaf For Limited Edition Lines Smarter Kit
Nanoleaf and FaZeClan come together for a special branded set of their Lines Smarter Kit, bringing the esports brand to your background.
---
FaZeClan announced a new partnership with Nanoleaf this past week, as the two have come together for a limited branded edition of lights. The two brands have come together for the Limited Edition Lines Smarter Kit, which, as you can see from the images below, is painted black and red with the esports organization's logo on the connectors. Unlike the standard white design that is made to bring out a light and pattern in the background to add to your room or livestream, this is made to pop out and stand out as you represent them in your space. Right now, the lights appear to only be available via Best Buy, as they're selling them for $220 apiece. We got more info on them, as well as a quote from FaZe about the new partnership and the kit.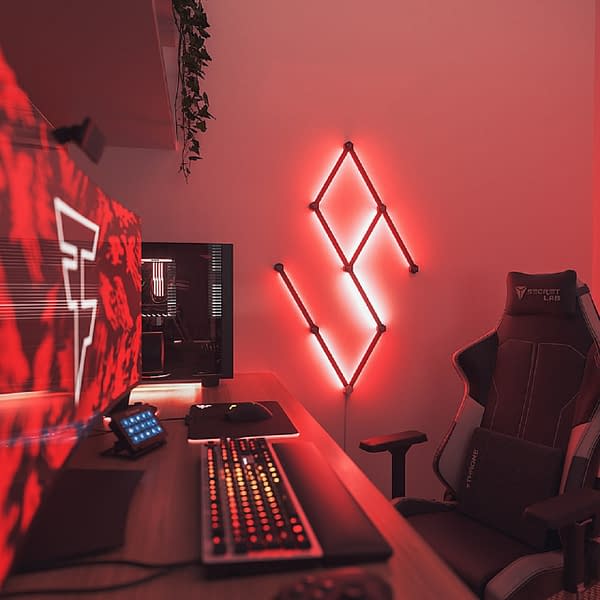 "#FaZeUp with these Limited Edition Nanoleaf x FaZe Clan Lines and take your setup to the next level. Nanoleaf Lines are smart backlit RGB light bars that connect together to create your own personalized geometric layouts. Customize 16M+ colors and light animations, including exclusive FaZe Clan Scenes! Other features include Screen Mirroring, a Rhythm Music Visualizer, smart voice control, and more! Each kit comes with nine light lines, along with 9 Hexagonal Mounting Connectors, 9 FaZe branded Connector Caps, and everything else you need to set up your Lines layout."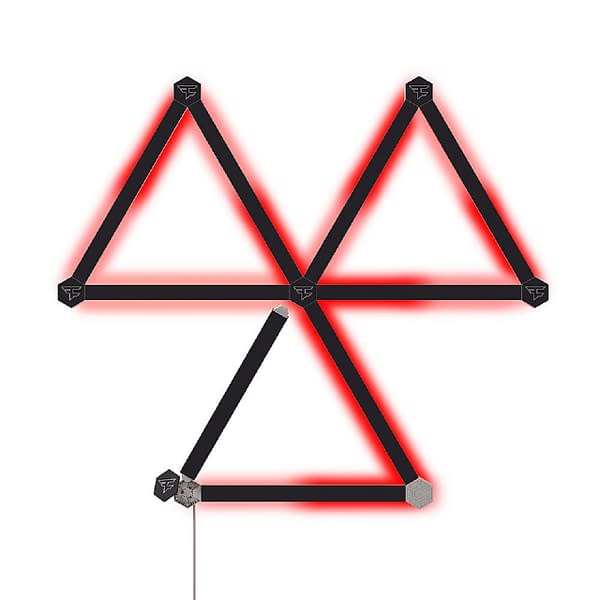 "Nanoleaf and FaZe Clan are both beloved by the gaming and creator communities. We've worked together on fun projects with many influencers in the past and are continuing the relationship with the launch of the new, co-branded Lines FaZe Clan Limited Edition Smarter Kit. This Best Buy exclusive will give the FaZe Clan faithful a new way to personalize the spaces where they work, play and create," said FazeClan CEO & Co-Founder Gimmy Chu.