Fellow Traveller and Jump Over The Age revealed their new game this week called In Other Waters, set to be released sometime in 2020. This is a charmingly interesting title where you serve as the AI helping an underwater explorer determine why a base has been abandoned. You will help navigate and guide her through treacherous waters with the tools at your disposal. Keeping her safe and helping solve the mystery that lies ahead. The game is currently set for a Spring 2020 release on PC, Mac, and Switch, but they haven't confirmed a date yet. Which to us means there's a good chance this is getting pushed back. Check out more info below along with the announcement trailer.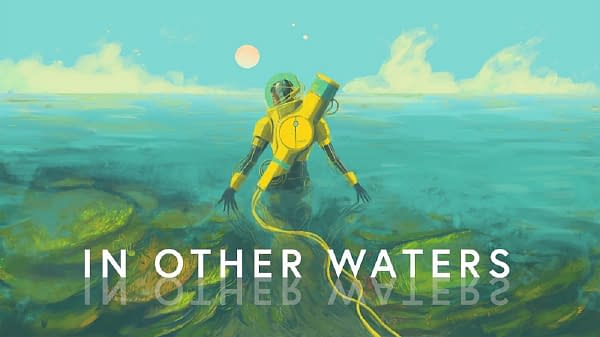 When Ellery is called to planet Gliese 677Cc by Minae Nomura, only to arrive at an abandoned base, she finds herself adrift in an ocean of secrets, with little more than a malfunctioning diving suit and a strange AI to guide her. You are this AI. Guide Ellery—and keep her safe—as you dive deeper and explore an underwater alien landscape. The planet's unique life, and its dark history, are yours to uncover and the bond between you and Ellery will be tested by the secrets you learn. Through this shifting narrative, In Other Waters asks questions about the nature of "natural" and "artificial" life, and investigates what it means to be a human in an epoch of extreme environmental destruction. For life to continue, it must change.
Enjoyed this article? Share it!