Ronimo Games had a fun surprise waiting for people in the PAX West Indie Megabooth with Swords and Soldiers II Shawarmageddon. This one was an absolute treat that we got to play a full round of and won the first time out, which was an awesome feather in the cap. The game puts you on two opposite ends of a plane, putting in a split screen where you will build up resources of the race you chose to play as. The goal is to travel in the other direction and take out your enemy's base by creating warriors and using spells. You do so by crafting them much like you would in old-school Warcraft II style, and they will automatically head to attack your enemy.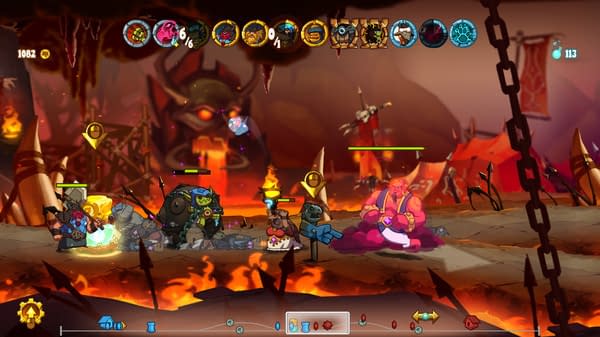 You have peons who collect gold and mana for spells and building, a variety of soldiers to send over, building you can construct to make it harder for them to cross and make like hell for you, and a number of perils you can create that make it at least difficult for them to even knock on your front door. Swords and Soldiers II Shawarmageddon is pretty easy to grasp and fun to play against an opponent in, but there are options for a single player campaign. At the moment the game is being teased for release in the Fall of 2018.
Enjoyed this article? Share it!