For Shovelry! We Review the Shovel Knight Plush Toy
Every year when we attend conventions, we always come across Yacht Club Games' booth and find all of their awesome Shovel Knight items. The last time we got to chat with these awesome people, we received one fo the Shovel Knight plush toys for review. If you've ever been curious as to whether or not they're worth the cash, here's our thoughts.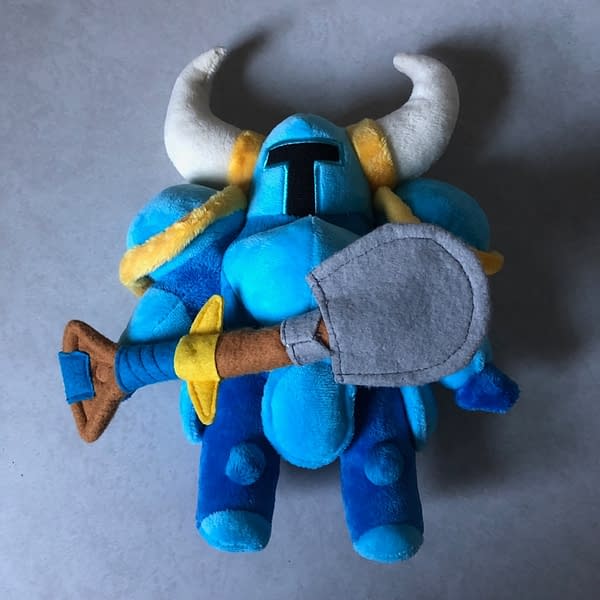 First off, as far as plush figures go, this one is pretty decent. This one was made by the company For Fans By Fans, and they did a great job on the design. He isn't super fluffy and filled with air so that he sinks into himself, but he isn't stiff as a board either do it feels like you're getting macks with a piece of plywood. The design puts the right amount of cushion exactly where you need it to fill him out and make him look like his character, which is the best kind of standard to have in a plush.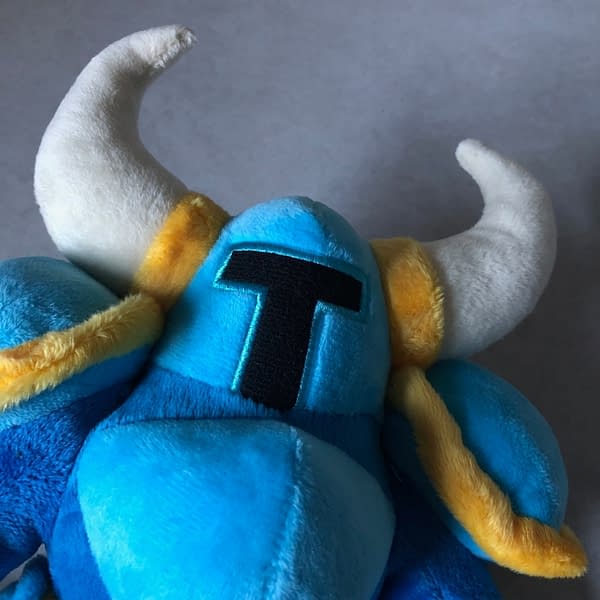 The company went all in on making sure he looked like Shovel Knight from head to toe. You rarely see the back of the armor for the character, and while it does look a little bland, it's not like they simply sewed on a design tot eh front and forgot about the back. The put a little bit of definition into the armor and plating to make him look realistically like the character. Could have maybe used another piece of the tunic on the back, but that's not super necessary.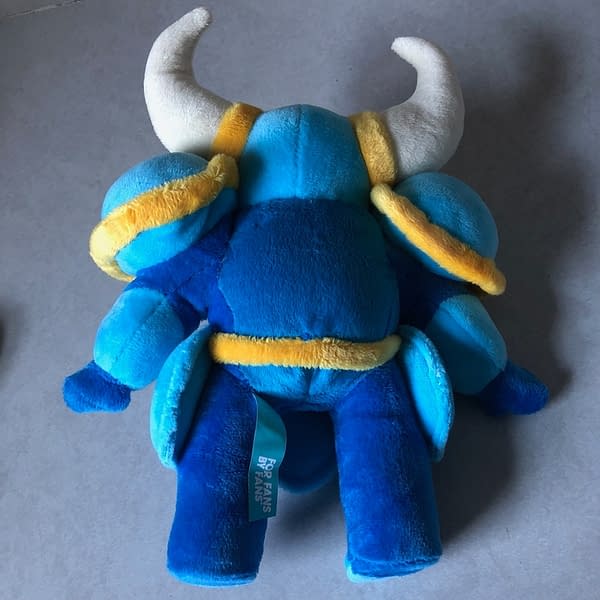 The shovel itself looks like the main one you start out with and has been made to look as detailed as they could possibly get to it. I like the little lines on the grip to add a sense of realism that this is a customized weapon for a fearsome warrior knight who is out to vanquish evil.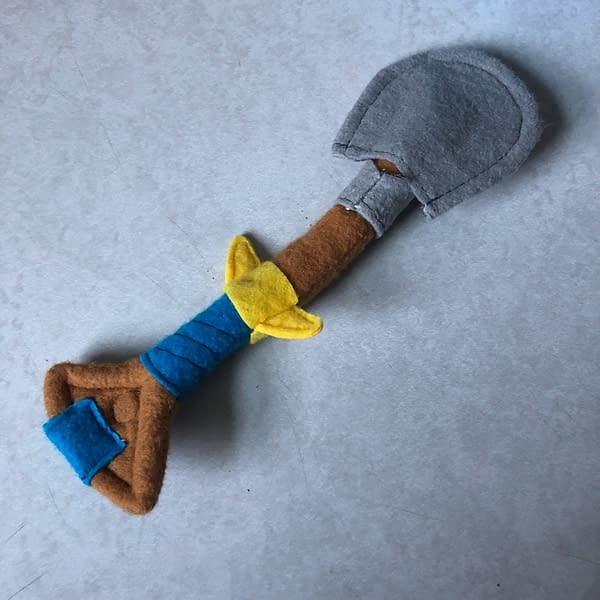 The bonus to the figure is that both hands and the base of the shovel come with magnets put inside, so depending on how you like to pose the plush, you can have him holding it in either hand or you can just tuck it under his arm as a separate piece. There's even one on his butt in case you like to have him storing it on his back. It's a nice touch to detail that other companies would have just sewn onto the character and left it as-is. This is a cool add-on.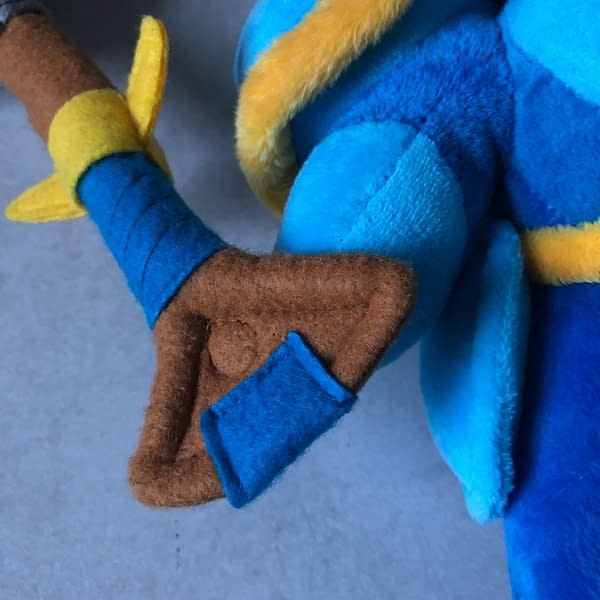 Overall, I love this Shovel Knight plush. He works well as a kids toy and a collectible, but I'm not a fan of just storing him on a shelf and letting him collect dust. This is a figure that's meant to be played with, so if you get him, use him! As of when we write this, they're currently sold out, but they will cost you $28 when they go back up. So this is for hardcore fans who love all things Shovel Knight. I say get him if you love the series.