Front Mission 1st Remake To Get Physical Edition This June
Front Mission 1st Remake is headed to the Nintendo Switch with a physical Limited Edition to purchase this June.
---
Microids and Forever Entertainment revealed that they will be releasing a physical copy of Front Mission 1st Remake for the Nintendo Switch this June. If you haven't seen the game yet, this is basically a cleaned-up version of the original, giving you all of the fun of the original with better graphics, improved mechanics, and an overall better experience playing the game. What's more, the team revealed they're releasing a Limited Edition as well, which will contain an exclusive lenticular, a printed game manual, and two lithographs. You can read more about it below as the physical copy will come out on June 27th, 2023.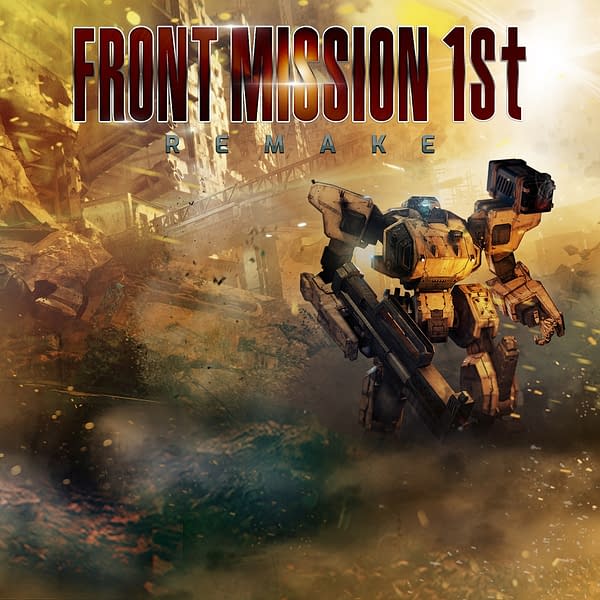 "In the year 2090, the world's conflicts are fought using giant war machines called Wanzers. Huffman Island, the only place where the Oceania Cooperative Union (O.C.U.) and the Unified Continental States (U.C.S.) share a land border is a hotbed of conflict. An O.C.U. reconnaissance platoon led by Captain Royd Clive is assigned to investigate a U.C.S. munitions plant. They are ambushed by U.C.S. Wanzers, triggering a series of events that plunges the whole island into war. Royd's fiancée, Lieutenant Karen Meure, goes missing in action. Discharged from the military, Royd sets out to investigate what happened to Karen. His quest leads him closer and closer to the conspiracy behind the incident and the powers that orchestrated it. With dozens of characters to meet, its mature story, and non-Manichean protagonists, Front Mission 1st Remake is the classic of a tactical Japanese RPG genre, finally available worldwide."
Experience an adventure in a complex Geo-political universe and choose your side through two different campaigns.
Customize every part of your Wanzer, improve its firepower, defense, speed and gain combat efficiency.
Take into account your environment and develop the best possible strategy to quickly gain the upper hand over your opponent.
Enjoy the remake in full 3D with enhanced graphics and effects. Play in modern mode with new features or experience the original gameplay.