Dreamside Interactive has opened up pre-orders on their upcoming survival action RPG Frozen Flame, which releases July 10th, 2020. The game has been in development for a few years now and made the convention rounds since 2018, picking up a few awards and some recognition along the way. But up until now, we've only seen limited demos. It looks pretty awesome and has a chance of being a hit title this year. You can order the game now from their website in three different bundles for, depending on how much you want in the game right off the bat. You can read more about it and check out the latest trailer below.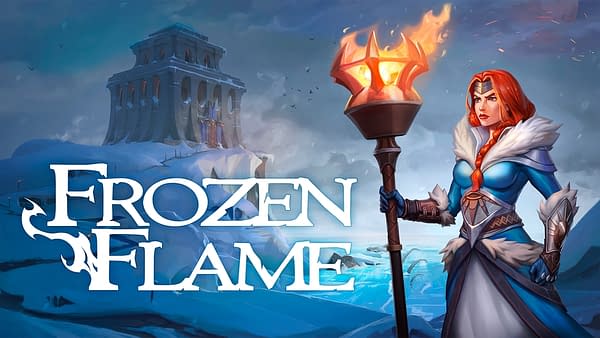 Frozen Flame is a multiplayer Survival Action RPG that offers a fresh take on the survival genre by enhancing it with a deep role-playing experience. Defeat epic bosses and dozens of dangerous monsters in fast-paced third-person combat. Explore a constantly changing open world with many hazards to overcome and secrets to find, with flexible crafting and levelling systems offering great replayability. This is the world you'll want to visit again and again. The Flame is a source of magical power, which you can use to develop your character and conjure powerful magic. High level players are able to build entire settlements, tame wild creatures, explore new lands and dungeons. Adepts of PvP will be able to join Orders and participate in their unending wars. Each Order offers unique quests and rewards. The main game mode is the Cataclysm. Survival is not the only goal – the world needs saving from utter destruction. After each game cycle player progress is partially saved, bringing the players closer to the final boss. New game modes and worlds are planned in future updates.
Enjoyed this article? Share it!