Posted in: Board Games, Funko Games, Games, Hasbro, Tabletop | Tagged: board games, Cranium, funko games, hasbro, Tabletop
---
Funko Games & Hasbro Announce Cranium 25th Anniversary Edition
Those of you who love Cranium will enjoy the news that a special anniversary edition is coming from Funko Games and Hasbro.
---
Hasbro and Funko Games have come together for a brand new partnership as they are releasing the 25th Anniversary edition of Cranium. Not only are the two making a special anniversary version of the classic game, but they're also releasing three other editions that will work the brain muscles for various groups, including a kid's version and a detective version. We got more info on all of those versions below, as the 25th Anniversary edition is coming out sometime this Spring, while the three new games will be released this Summer.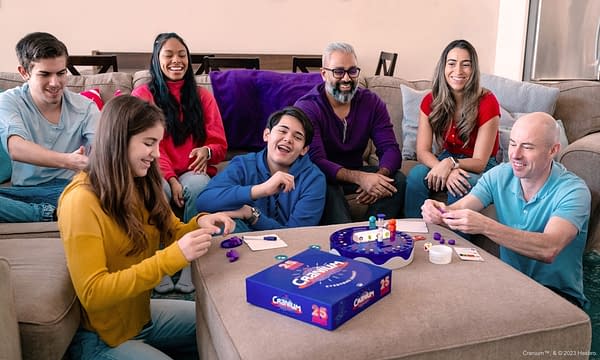 Cranium 25th Anniversary Edition
The classic game for your whole brain is back with new activities and all-new content! Dig into words with Word Worm. Show off your knowledge with Data Head. Bring some artistic flair with Creative Cat. And let your Star Performer shine! Get the party started with 18 outrageously fun activities, that include classics from the entire Cranium line, and new activities that hit on all four quadrants – with hundreds of all-new cards and updated content!
Cranium Big Brain: Detective

Game
Your brain is a REALLY big place – and if you can imagine it, it fits! But in big places, things go missing all the time. Explore inside the Cranium brain and help each other figure out what happened in all the mysteries, puzzles, and 'find it' sets of "Imagination Land!" Play solo or cooperatively with others, with brainteasing, storytelling, and discovery exercises to educate and engage. Graduated play modes provide solo and team challenges for kids of all ages. Gameplay is focused around the massive 880 square-inch game board, richly illustrated with hundreds of mysteries to solve!
Cranium Hullabaloo
The beloved high-energy game from Cranium is back – with all new app-driven game modes and gameplay. Kids will listen closely and then bounce, boogie, high-five, and show what they can do along with Cranium Hullabaloo. This TOTY award-winning game teaches kids creative problem-solving through listening, cooperation, friendly competition, and quick thinking – in ways that will keep them coming back for more. Straightforward, app-driven gameplay with thousands of game variations provides hours of fun and added game modes age up the fun as kids grow older.
Cranium Hoopla
Race against the clock in this hilarious cooperative party game! Use your whole brain to give hints to your fellow players – make micro-sized drawings, gesture like a T-Rex, come up with zany word clues… but be quick! You only have 15 minutes to guess them all! Hoopla features beloved classic Cranium gameplay including Cloodle, Soundstage, Tongue-Tied, and Tweener. And the new Advanced Mode with four more activities, takes it to an even more hilarious level! Now with 900 phrases and eight ways to clue pop culture, along with 300 brand new cards for 2023, this game provides outrageous fun for tweens to adults!
---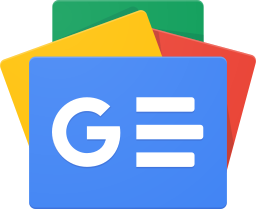 Stay up-to-date and support the site by following Bleeding Cool on Google News today!