Gale Force Nine Games Re-Releasing Classic 'Dune' Board Game!
When it was announced that Gale Force Nine Games had been awarded the license to create new tabletop and gaming products based in the world of Frank Herbert's creation Dune, we were super excited for all the possibilities. It never occurred to us that the deal might mean a re-release of the classic board game "Frank Herbert's Dune", but that's exactly what's happening!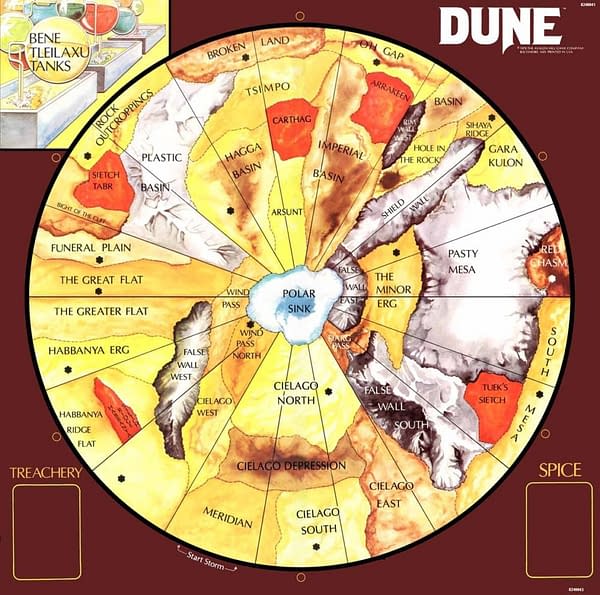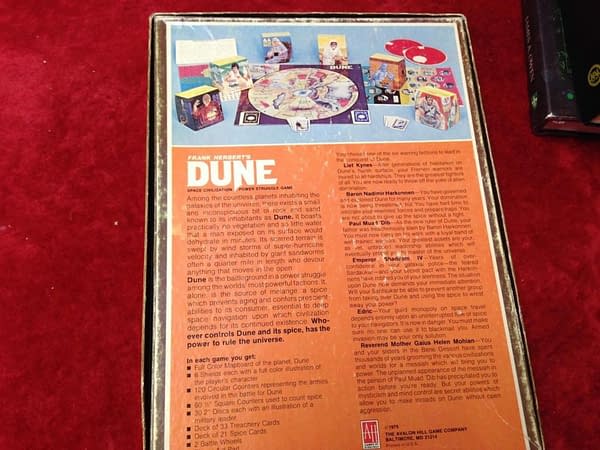 As revealed during the Game Manufacturers Association trade show in Reno this past week, Gale Force Nine apparently showed off some details of the re-release of the title.
There was also a confirmation from John-Paul Brisigotti of Gale Force Nine during an interview with Game Trade Media (as pointed out by Nerdist):
"We wanted to do something classic and have the original game [from] Peter Olotka and the guys that wrote the original Dune game. The game is great, it was great in '78 and still great today–it needs a graphic update… But we've basically taken the Avalon Hill game and Peter and the guys updated the rules to modernize them a little, but fundamentally that classic game will be out in the summer, probably in August."
"Probably in August" sounds great to us!
Gather round ye Fremen, and let's play!
Shai Hulud.