Help the Game Grumps with Their Crisis Text Line Charity Stream on Twitch
The Game Grumps have launched a live charity stream on Twitch today for a very noble cause, as the group will be raising funds for the Crisis Text Line from 12-6 p.m. PST. The group will spend all six hours playing apocalyptic games like Mad Max, Half-Life 2, Fallout, and the Junkertown portion of Overwatch, along with special guests providing comedy gold along with the crew in hopes that you'll donate. All of the subscriptions and donations made to their Twitch channel during the stream will go directly to the Crisis Text Line, except for bits which cannot be exchanged for cash on their system.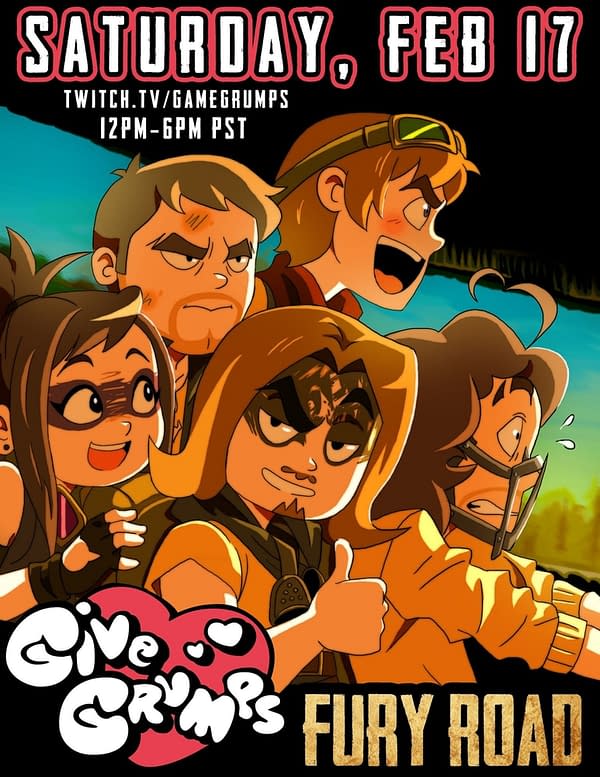 When asked why they chose this specific charity, Game Grumps founder Arin Hanson briefly commented to us that the "Crisis Text Line is a fantastic organization that's really helping people, and we're happy to support their mission by playing a bunch of weird zombie games." If you've never used their service before, it works much in the same way Suicide Hotlines work, only in a modern format that is more accessible to a younger generation. The CTL has people available 24/7 who you can text if you're in a bad way and help talk you through it, providing emotional support and other resources as needed to give hope to those in need. A very noble cause, indeed. You can watch the stream live on the video below.