Big news from Gameforge as the company has announced they've secured the publishing right to Kingdom Under Fire 2 in Europe and North America. The South Korean developed game has been sitting in the east for several years with different games from the franchise. This is one of the more highly-anticipated MMORPG titles to never come to the west outside of hacks and illegal ports. Now an official version will be on the way for their latest incarnation, but a release date has yet to be set up. Here are a couple of quotes about the announcement today.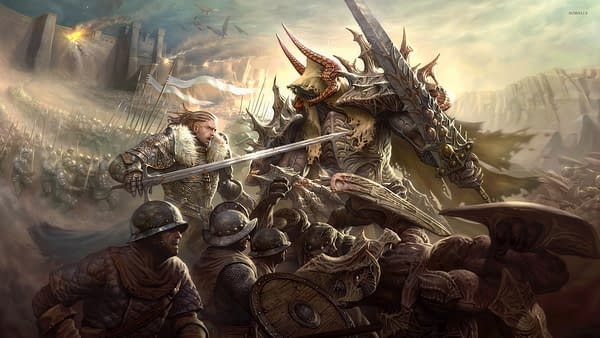 "The Kingdom Under Fire series is a favorite among those of us at Gameforge, so we're very excited to partner with Blueside to continue this epic saga and finally bring it to Western markets for the very first time," said Tomislav Perkovic, Chief Product Officer. "We are determined to help Blueside realize their vision of the ultimate MMO, launching Kingdom Under Fire 2 for Windows PC in North America and Europe later this year."

"Blueside has always sought a publishing partner with significant experience and a deep understanding of the Western online games market required to properly service Kingdom Under Fire 2," said Sejung Kim, CEO of Blueside. "Based on their unique and extensive experience bringing Asian multiplayer titles to Western markets, we believe Gameforge is the publisher we've been looking for. We are very excited to collaborate with Gameforge to finally introduce Kingdom Under Fire 2 to fans throughout Europe and North America."
Enjoyed this article? Share it!