Games Workshop Releasing New Models Again, And Updating Prices Too
Games Workshop, the world-renowned creator of such games as Warhammer 40,000, Warhammer: Age of Sigmar and a good many others, has announced a return to their schedule of new releases. Furthermore, they've announced that for over 400 of their model kits there will be an update in pricing. This update could be a major one. For what it's worth, Games Workshop has not given updates to the pricing of a good portion of their product line, and so this will be the first time in years that many things have gotten a fresh price. Beyond that, in announcing this update they have not made any statement as to whether the prices are going to be increased, decreased, or both varying item by item, so this is important for their consumers to note.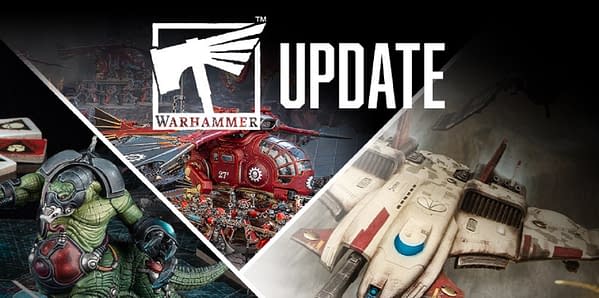 The product pricing updates are not limited to models, either; carrying cases, terrain, and many hobbyist tools are also bound to be affected by changes in price. The update in prices will occur in June and will affect approximately 450 items in Games Workshop's product line. A comprehensive list of products that will be affected by these updates can be found featured on Games Workshop's catalog website, here.
In potentially more positive news, Games Workshop has also announced a return to being back on track regarding their new-release schedule. Their Nottingham factory has resumed operation and will be open to preorders of new models starting May 30th. According to the Warhammer Community, Games Workshop's primary hub for public news, interested players can also look forward to more information as to what these new releases will actually be in the near future, presumably prior to the given May 30th date.
What do you think about Games Workshop's news today? Is this a good business practice for them? Let us know what your opinions are in the comments below!