Giraffe And Annika Receives A New Gameplay Trailer
NIS America has released a new trailer this week for Giraffe And Annika, showing off more of the game before its released on console. The game already came out back in February from Playism on PC and has been doing well with Steam players. Now NIS will be releasing both a Nintendo Switch and a PS4 version, set to come out on August 25th. The trailer below, as brief as it is, gives you a glimpse into how the game will play on console and some of the slight changes made to accommodate it. What's more, the company has opened up pre-orders for the special Musical Mayhem Edition, which you can see in the image below.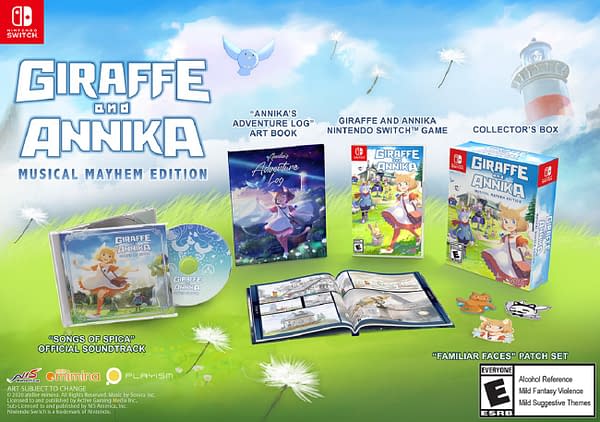 Join the cat-eared heroine Annika on her adventures in the mysterious island of Spica! Tasked by the young boy Giraffe, she sets off to find pieces of the stars. Solve the islands hidden mysteries! Annika awoke from a strange dream to find herself stranded on the mysterious Spica Island! Upon exploring, she meets a boy named Giraffe, who seems to know her yet she can't remember him at all. Giraffe tasks Annika with finding three special star fragments on the island – Only then will she be able to unravel the mystery! While searching for the fragments, Annika meets Lily, the Witch of the Mysterious Forest! After winning a battle with Lily, Annika uncovers the star fragments and absorbs it into herself. What strange visions will the star fragment grant her? Help Annika as she explores the island in search of the star fragments and her lost memories! What awaits our feline adventurer on this island of secrets?!