Today during GDC 2019, Google finally revealed all of the details behind their new gaming platform on Chrome called Stadia. In short, Google is now aiming to become the future of gaming by eliminating the traditional console and taking it to the internet browser.  You can play directly from whatever system you have through Chrome. You can switch over to any system you want immediately, going from laptop to phone to a terrible PC to tablet to TV with Chromecast. While we're not really fans of the idea that you need to use Chrome (since some people don't exactly want Google knowing EVERYTHING you do), it also makes sense in that it was the easiest way to get Stadia across to everyone.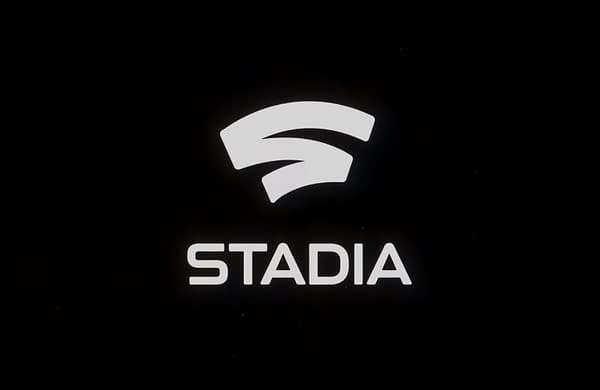 They also showed off the new Stadia Controller, which looks almost exactly like the Switch Pro Controller, but uses wifi for connections to devices. It also comes with two Google-specific buttons; the Sharing button activates a livestream to YouTube, while the Google Assist button has a microphone built into the controller where you can interact with Google directly. Games will be able to broadcast and played at 4K 60fps with HDR and surround sound, no matter what system you use, with 8K in development.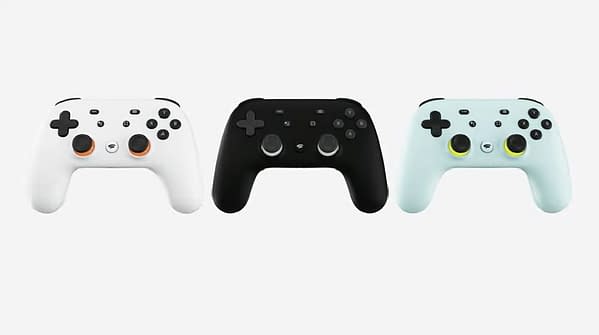 Some additional notes from the presentation include Doom Eternal will be released on Stadia (which will be shown off later today). Stream Connect being added to have over 100 players in a multiplayer match at once with no latency, as well as preventing hacking and cheating. YouTube is offering a feature called Crowdplay, where if you see a YouTube creator playing live, you can click the link and possibly join that person in a match. A new studio has been formed called Stadia Games and Entertainment with Jade Raymond heading it up. They'll be working to bring AAA games to the platform, as well as making new games that they want to see people explore Google's new game tech to make new futuristic games.
Stadia will launch in 2019, no official hard date yet. And it will launch in the U.S., Canada, the U.K., and most of Europe. That was a lot of "the future is now" kind of stuff. We can't wait to see all the people freak out that they no longer need to buy a $500 console to play games, but you'll still need tech that can run Google Chrome to make it happen. You can watch the full presentation below.
Enjoyed this article? Share it!