TinyBuild Games and Lazy bear Games have added a new DLC pack to Graveyard Keeper, which adds in the ability to run a tavern. You still have the ability to make terrible decisions about your graveyard, but now they're compounded with the fact you can get people drunk. At an establishment you own! Enjoy the trailer as you can start playing this pack today!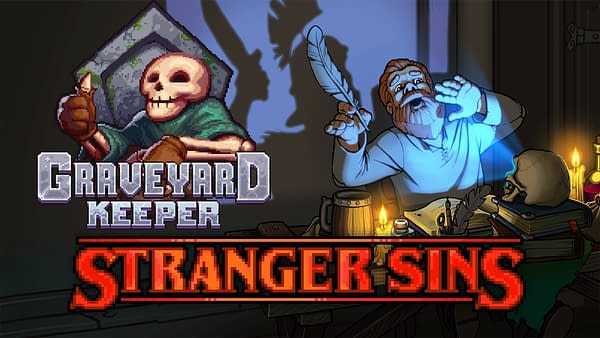 About Stranger Sins

The DLC is 4-8 hours long, with dozens of new quests
Build and run your own tavern. Finally you will have your own bar!
Arrange the Rat Race and Stand-up events.
Learn the backstory of Graveyard Keeper
You can replay the game with the new DLC OR Start running the tavern after you complete the game

Backstory is not the only thing. Do you remember Lumberjack, Beekeeper, Corey and Tress brothers and other silent NPCs? Almost all of them will find a voice and character in this DLC. In search of mysterious artifacts of antiquity, you will learn more about the backstory and relationships of these NPCs. If you convince them to talk.
Enjoyed this article? Share it!