Gust Announces Smartphone Release Of Atelier Marie Plus: The Alchemist of Salburg
For the fans of the Atelier series, you're already fully aware of Atelier Marie: The Alchemist of Salburg, the first game in the long-running series of games. So you might be excited to know that Gust is going to release an advanced version of the game for smartphones. The publisher launched a brand new site with info on Atelier Marie Plus: The Alchemist of Salburg, currently set for the price of ¥1,200 ( about $11.25) for iOS and Android devices. Below is their official description of the game.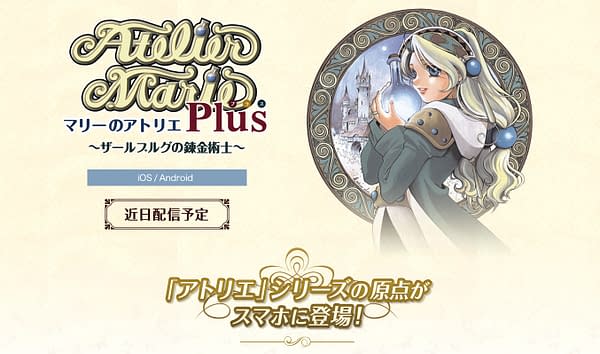 Mary who was given an atelier of alchemy has the immediate objective of completing items that can convince the teacher within 5 years. To that end, you raise the skill of alchemy, collect the materials of the alchemy, collect money, hire reference books, tools, adventurers. Compounding · combat · request and a lot of things you can do! A story with a heartwarming event and seven endings goes with full voice!
There's no official release date for the game yet, but considering that Atelier Lydie & Suelle: The Alchemists and the Mysterious Paintings will be released in late March, it would only make sense that the smartphone title would come out around the same time to get people excited for both. We'll keep you updated as to when this is on the way.