H1Z1 Will Change Names Again to Z1 Battle Royale… But Why?
Some news out of the blue today as H1Z1 will officially change its name for the fourth time and will become Z1 Battle Royale moving forward. Daybreak Games has handed over the reins to a new developer, NantG, but will still remain the publisher of the title as they have taken over all of the assets within the game. Their General Manager, Anthony Castoro, posted a message about the changes to the game (which we have for you below) including a link to the roadmap of what they intend to do with the game moving forward.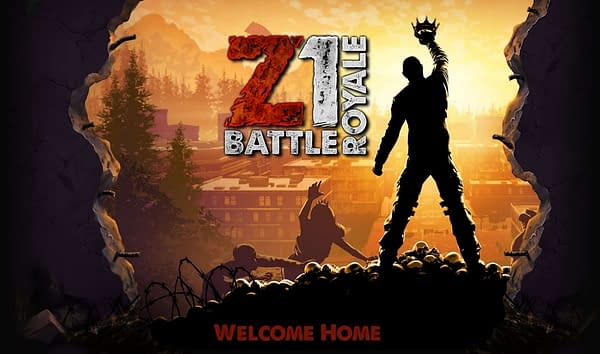 "Today's patch is huge, not just because it contains tons of content, or that it's the start of the first new Season since early November, or even that the game now has a new name. It's also huge because it represents the first big delivery on the promise that the new NantG team made when it took over development last September: Bring back the game that so many of you fell in love with in the classic "King of the Kill" era around Preseason 3 at the end of 2016 and in early 2017.

Since September, the NantG team has been as transparent as possible about our goals and plans and many of you have stuck with us through the challenges of starting a new company, transferring the development and operations of a live game and releasing updates on an almost weekly basis. We want to take this opportunity to thank so many of you for sticking with us and to welcome those of you who are returning, or even just discovering the game for the first time.

We're not done! We still plan to address old weapon models, classic in-game UI elements and more. So if you want to keep up with the latest plans go to https://www.z1roadmap.com or join us in the official forums at https://forums.z1.live!"
It's no secret that H1Z1 has been dying a slow death on PC ever since PUBG and Fortnite took the community away while they struggled to update the game. Having Apex Legends around now can't be helping get their community back, either. Will the changes make a difference and bring players back to the game? That's entirely up to the devs and what they add combined with how them and Daybreak present the game moving forward.