Hasbro announced today that a new version of Monopoly is on the way as we're getting a Ghostbusters version this week. Now you too can have all the fun of the world's most famous property and finance game married to one of the most quotable films of the '80s. We're actually kind of surprised this idea didn't come about sooner, but now it is a reality. While you may not be using the actual characters from the film, you will be roaming around in six tokens designed to remind you of the movie while visiting different locations as the properties. Everything from the library the Ghostbuster visit all the way to Gozer's temple.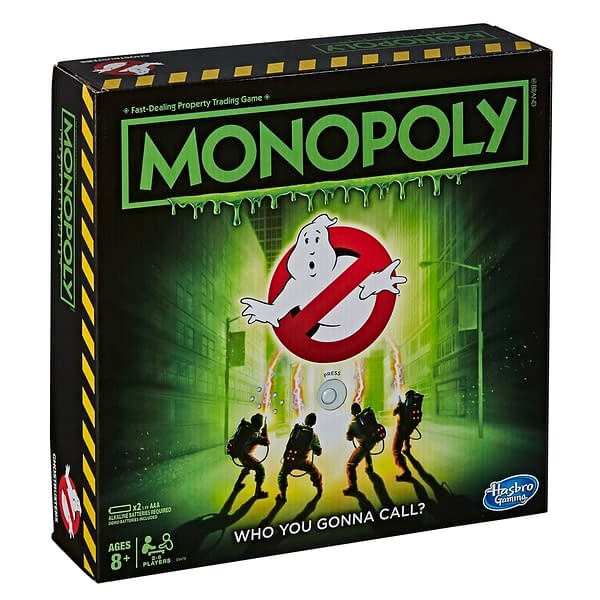 This is basically a version of the game that will make fans happy, but it's not complete fan service as it's still Monopoly. The game will go on sale on April 26th, 2020 for a retail price of $30. Check out more pics and info on the game below from Hasbro.
In this Monopoly: Ghostbusters Edition Game, players travel around the board buying up Ghostbusting contracts. The game features scenes, characters, tokens, and artwork inspired by the original Ghostbusters movie. Landing on a Supernatural Entity space has players teaming up to battle Slimer, Stay Puft, Library Ghost, or Vinz Clortho to save the city! The last player with petty cash when all other players have gone bankrupt wins! Includes gameboard, 6 tokens, Ghost Trap card holder, 22 Contract cards, 32 Roaming Vapor cards, 32 Ghost Traps, 12 Containment Units, 2 dice, pack of petty cash, and game guide. Requires 2x 1.5V AAA Alkaline Batteries. Available at most major retailers.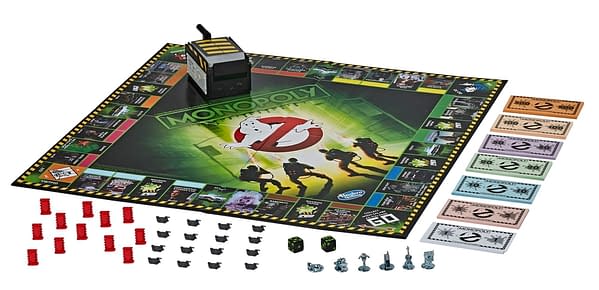 Enjoyed this article? Share it!