Posted in: Board Games, Games, Hasbro, Tabletop | Tagged: Clue: Liars Edition, Dungeons & Dragons: Adventure Begins, hasbro, Monopoly: Ghostbusters Edition
---
Hasbro Re-Releases Three Board Games For D&D, Clue, & Monopoly
Hasbro has re-released three board games that are out now, two for Clue and Monopoly, along with a D&D board game. The three titles are Clue: Liars Edition, Dungeons & Dragons: Adventure Begins, and Monopoly: Ghostbusters Edition. All three of these have already been released over the course of 2020, but with COVID-19 not going away anytime soon, the company is promoting them again to get people into playing games at home with their family or safely playing them with friends at a distance. You can read about all three below as they're currently in stores.
Sometimes you have to lie to get to the truth in the Clue: Liars Edition board game where players use Investigation cards to help them figure out who killed Mr. Boddy in the mansion. Players pick a card and read it out loud, trying to play it cool and convince other players that they're telling the truth…even if they're not. If a player suspects they're lying they can call that player out by hitting the "Liar Button." Were they caught lying or were they telling the truth? Either way, an Evidence card is revealed and players move one step closer to cracking the case. When a player is ready to make an accusation, they secretly look at the cards placed inside the case file envelope to reveal "Who, What, and Where." A correct accusation wins the game! Available at most major retailers.
The Dungeons & Dragons: Adventure Begins cooperative board game is a fun, fast entry into the world of D&D. Players choose their characters and journey as they travel through the lands of Neverwinter, and work together to overcome fantastic obstacles, battle monsters, and defeat the Boss monster terrorizing the realm. The role of Dungeon Master passes from player to player with each turn, so everyone gets to be part of the storytelling. This fantasy game makes a great gift for the emerging D&D fan. Game includes 4 mini-figures, 4 Boss tiles, 4 20-sided dice, 10-sided Dungeon Master die, damage clip, 4 health trackers, plastic deck holder, 20 character tiles, 4 dungeon boards, 24 gold, 4 adventure decks, item deck, 4 reference cards, 8 backpack cards, 12 gatekeeper cards, part stand, and game rules. Available for pre-order at most major retailers in the U.S. and Indigo and EB Games in Canada.
In this Monopoly: Ghostbusters Edition, players travel around the board buying up Ghostbusting contracts. The game features scenes, characters, tokens, and artwork inspired by the original Ghostbusters movie. Landing on a Supernatural Entity space has players teaming up to battle Slimer, Stay Puft, Library Ghost, or Vinz Clortho to save the city! The last player with petty cash when all other players have gone bankrupt wins! Includes game board, 6 tokens, Ghost Trap card holder, 22 Contract cards, 32 Roaming Vapor cards, 32 Ghost Traps, 12 Containment Units, 2 dice, pack of petty cash, and game guide. Requires 2x 1.5V AAA Alkaline Batteries. Available at most major retailers.
---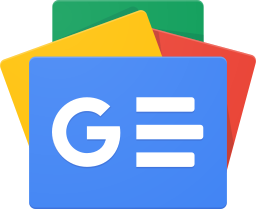 Stay up-to-date and support the site by following Bleeding Cool on Google News today!