We had a chance to quickly visit with our friends at Headup Games during PAX West 2019 as we got to play a little of Everreach: Project Eden. Developed by Elder Games, this is an action RPG that was giving us some serious Halo vibes the minute we sat down and played it. The game has you playing as a woman in charge of a security force who has come to a new planet ripe for colonization. As you might expect, you're not entirely welcome on the planet, as there was already life here. On top of that, some mysterious incidents have been occurring that you are now in charge of investigating. It's up to you to check out everything and go into battle to protect, serve, investigate, and kick some ass in the process.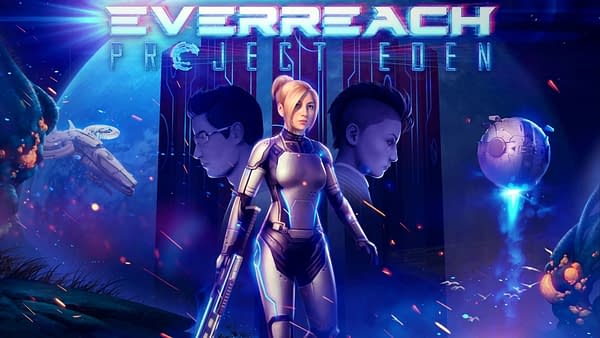 Everreach: Project Eden has a lot of good things going for it, such as the job tree and the action. But the demo we played felt a little clunky. We're not holding it against them, as we're sure there are bugs and other things to work out. The combat is probably the best thing about it as you'll be able to upgrade yourself and head into battle with various weapons, defense items, and vehicles to take over. Like I mentioned before, if you dig Halo, this might be right up your alley as it does that with more RPG elements added to it. The game is set to be released sometime in Q4 2019.
Enjoyed this article? Share it!