Hearing What Sponsored Pros Hear: We Review Logitech's G PRO Gaming Headset
A lot of times when I turn on an esports event on Twitch, enviably one of the players usually has a specially designed Logitech headset. You may have seen these specific models around as they are the G PRO design that was designed in collaboration with athletes from the ESL. So in theory, if this was designed by pros who have to use them all the time both in tournaments and training, they should be one of the best pairs on the market, right? Logitech sent us a pair and we put it to the test as best we could.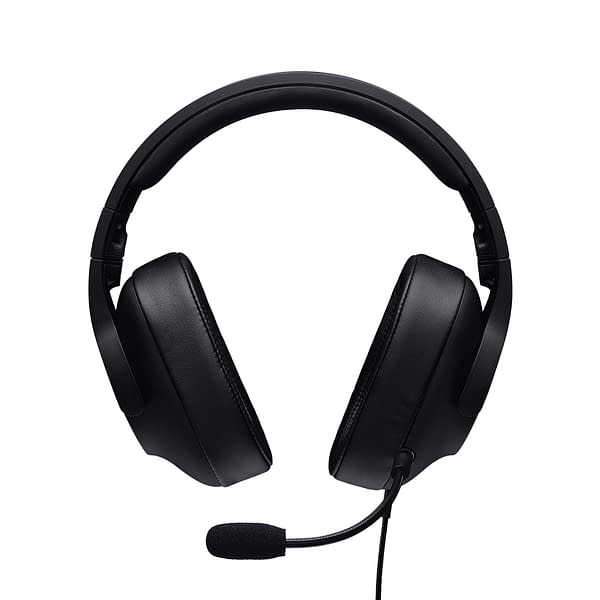 First and foremost, when it comes to design, this is probably the most simplistic I've seen from a company in a while as far as aesthetics go. It's not trying to be anything flashy or special or shiny to look at. The plastic on the headband and the ears isn't a hard-coated product, it's smooth to the touch as if it were a kind of rubber polymer but doesn't have the elastic quality. The ears are cushioned just right with a nice piece of passing along the headband to provide a level of comfort that doesn't feel like its smothering you or causing discomfort. In terms of style and durability, it just feels cleaner than most headsets we've reviewed.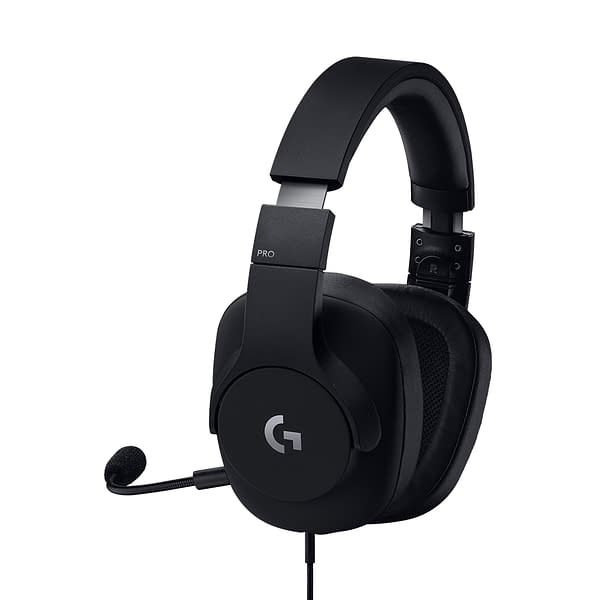 Because of the simplicity, there isn't a lot to it so it makes it easy to take with you where you need to go. There's no power source required, it runs like a normal pair of headsets with a detachable 3.5mm jack which works in any console or controller on the market, along with a splitter for headphones and microphone for PC users. The microphone itself is also detachable with a 3.5mm jack that plugs into the left headphone. As an added bonus, it comes with a pair of interchangeable cushions that are actually thinner than the ones that are already attached, in case you wish to alleviate some of the pressure from the sides.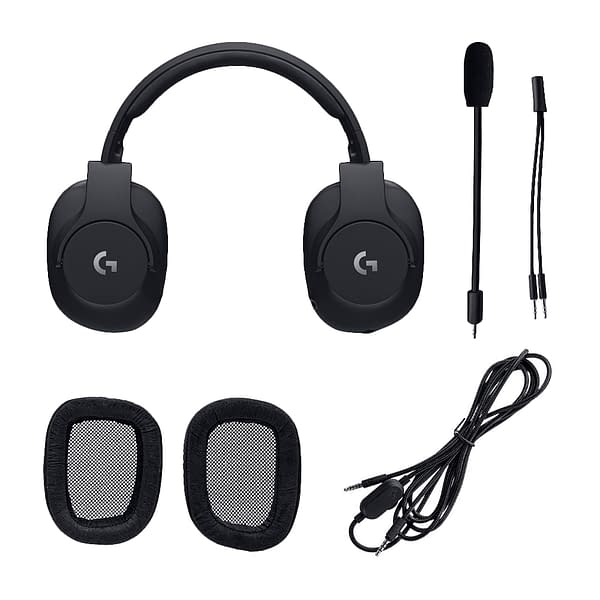 As far as the quality goes, these are pretty good. The game audio from all the consoles we tried it on (Xbox One, PS4, Nintendo Switch) worked like a charm without any real issues on audio quality. The microphone worked well when playing Call Of Duty: WWII on PS4 and Sea of Thieves on Xbox One, as well as passing the PC test when diving into Overwatch. We did some test recordings as well and the microphone's clarity is great for if you wish to use it for streaming purposes. The mute button on the cord was great with no issues keeping my mic off when I walked away too. I even took the mic off and used it in a couple media players as just headphones for music and they were fine. This is one of the few headsets I've ever reviewed where I didn't walk away having a problem to complain about, but if you think about it, the simplicity of it all is really what makes it possible as you're not using multiple ways to communicate and light up as part of the design.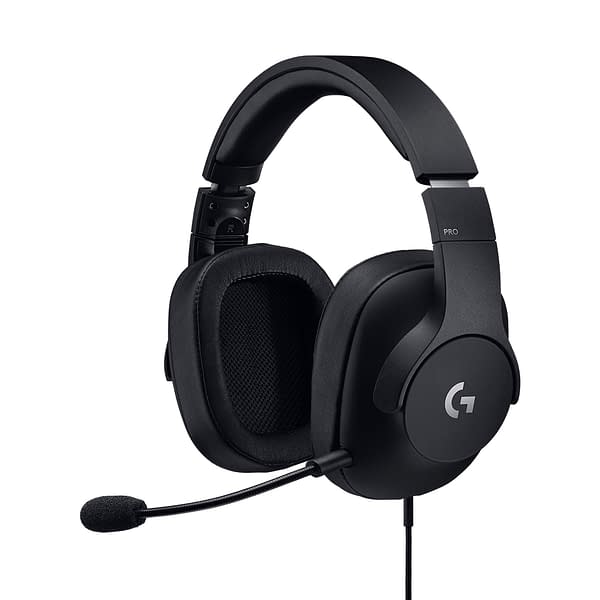 I really enjoyed the Logitech G PRO Gaming Headset as it gave me a fine gaming experience whether I was chatting or not, and it worked out great for normal headphones as a utility use when I wasn't gaming. The current price point for these sits at $90, which is fairly reasonable as you're getting a set designed for awesome gaming while also not breaking the bank with extra features. The only gripe I think anyone might have with them is that while there is noise-isolation, it isn't fully noise-canceling. I had a friend yell to me while playing and I heard them in the middle of a match. But, parents might actually like the idea that you can still get someone's attention. Overall, it's a pretty good set for the price.