Hearthstone 2019 HCT World Championships: Semifinals
It's our final day in Taipei, Taiwan for the Hearthstone 2019 HCT World Championships as we're going to crown a new 2019 champion today! This is the final home stretch as the champion will be crowned by day's end, but to get there we need to eliminate people in the traditional bracket format. Here are the results from the Semifinal matches today.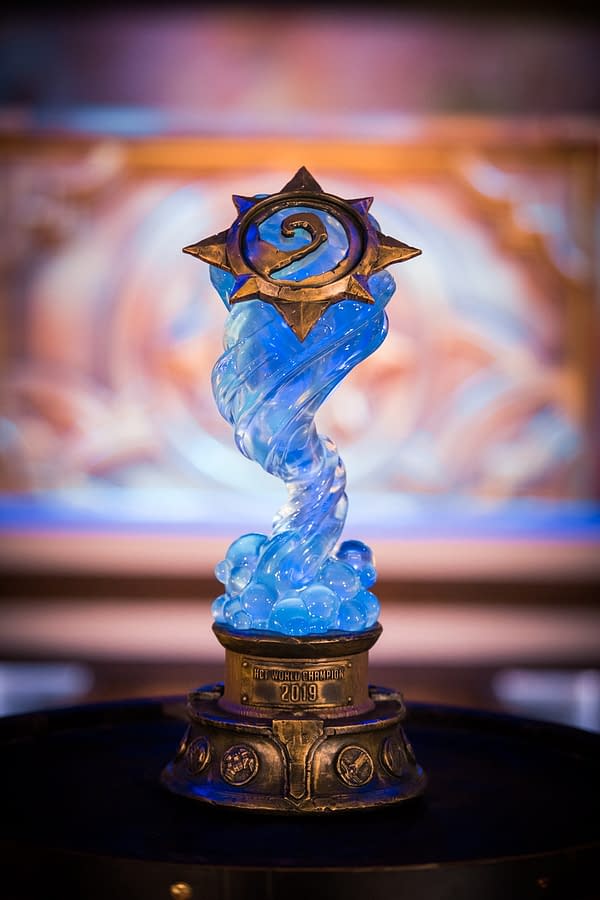 Semifinals Game 1: Bunnyhoppor vs. Viper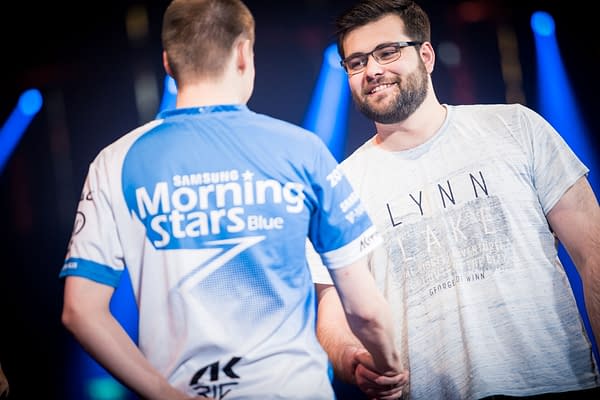 Best friend and practice partners collide in this matchup as both men have nearly similar decks with only a couple cards difference between them. BH started game one off with a Hunter deck while Viper went with a Mage deck. BH looked as if he was prepared for whatever Viper had to offer as he was racking up some hits and bringing out the creatures. But it didn't matter much as Viper pulled the right cards to deal direct damage and melted the remaining health away on his opponent to go up 1-0. Game two saw BH stick with his Hunter deck while Viper moved onto his own Hunter deck. Viper seemed to have the answer early on, but a lot of his hands just weren't delivering what he needed to keep the match going and he eventually saw much of it fall apart. Meanwhile, BH was quick to take advantage of all those missed opportunities and dealt evenly handed damage to eventually take the win and tie it up 1-1.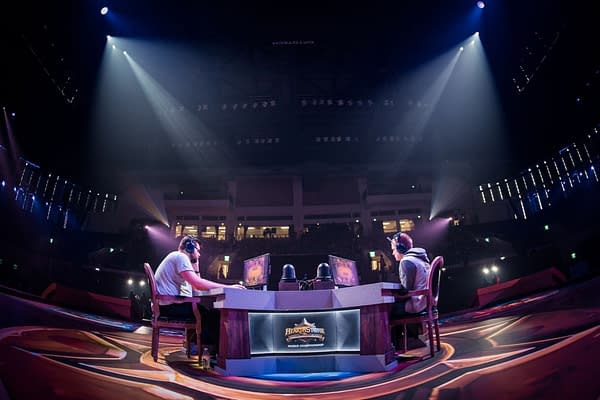 Both players entered the third game with Warlock decks, wasting little time going after each other with direct damage and building up armies of creatures. Viper eventually took the lead in health, but BH was coming up with combos that made both men sweat as to what the next move may make for them. However, Viper was able to turn the tide in his favor and came up with a plan to swamp BH and took the 2-1 lead. Game four showed BH stick with the Warlock deck while Viper went back to his Hunter deck he already lost once with. Only a few moves into the match it was pretty clear that BH was going to run wild with the game and Viper didn't have much to answer back with. The two drew blood on each other for a few more turns until BH managed to score direct damage to put Viper out and tie it up 2-2.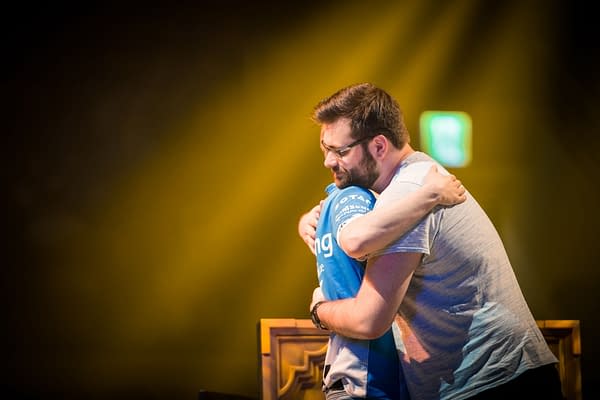 For the third time these two have played each other in a major tournament this past year, they have gone to a game five, this time with a shot at the world title on the line. BH switched over to a Mage deck while Viper stayed with his Hunter deck. This match was about over after just a few turns as Viper was able to deal 15 direct damage to BH. It was a move that caught everyone off guard, including Viper. One turn later and it was over. Viper moves onto the finals and a shot at the 2019 championship.
Winner: Viper (3-2)
Semifinals Game 2: SNJing vs. Hunterace
Game one of this match saw SNJing bring in his Druid deck while Hunterace brought in his Shaman deck. The match started off with both men feeling each other out, but Hunterace ending up taking more of the damage than SNJing as they played for dominance. But the two reversed roles just a few moves later after Hunterace took control with creatures. The two ended up tying things up in health and tried to take each other out, but the edge went to Hunterace who basically relied on RNG to get him there with little strategy behind it to go up 1-0. Game two saw both men switch over to the Rogue decks. Both men were able to feed combos to each other but managed to stay in good health early on. A good chunk of this match was seeing both men build up the damage they needed in private to try and deal direct and get the quick win. It all came down to who got the key cards first, and that fate came to SNJing who wasted little time taking advantage and tying the series up 1-1.
The third game showed Hunterace move to his Mage deck while SNJing switched to his Warlock deck. Both men switched it up into a higher gear and had the other down to 20 health within a few rounds. The match came to a close faster than we expected as Hunterace found his opening and took full advantage of the fact that SNJing just didn't have a strong defense or a way to cut him down in return, moving up 2-1. Game four saw Hunterace switch back to his Rogue deck while SNJing stuck with his Mage deck. Each man made a mad dash to take the other out with the hopes of making quick work of the other, but ultimately it all came down to direct damage, which Hunterace managed to do with the aid of a Leroy Jenkins. He won the series 3-1 and advanced to the finals.
Winner: Hunterace (3-1)