We're back at the Blizzard Arena this month for the Hearthstone HCT Fall Championship, for the second day of battles to get to the Fall title. Today we're looking at the top eight as we make our way through the quarterfinals to decide who will be in the final four.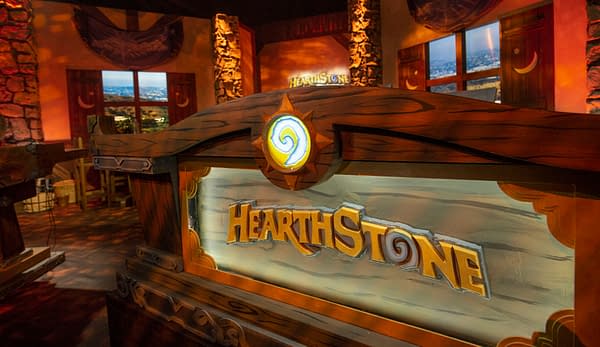 Quarterfinals Match: bloodyface vs. Caimiao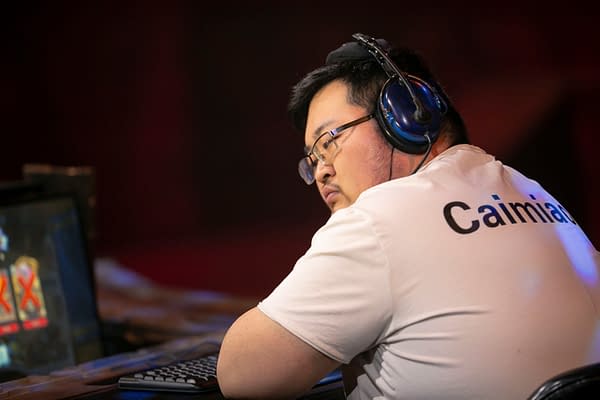 The match started off with bloodyface looking at what was just a bad Warlock hand and not many options as Caimiao ran rampant over him early on with a Mage deck. There were a couple of attempts to salvage the match, but it was just a near slaughter as Caimiao went up 1-0. Bloodyface came back strong into the second match with the Warlock again, but it was a short fight as Caimiao immediately gained what he needed to tear him apart and secure a 2-0 lead using his Druid.
It was clear that pissed off bloodyface as he immediately came back and hammered Caimiao down with a Rogue deck as best he could for a quick 2-1 comeback win to get back into the game. He doubled-down on that victory with his Warlock deck again as he busted up Caimiao's Warlock deck to tie it up 2-2. The last match saw bloodyface down at the start, but that didn't last long as he made short work of Caimiao's Warlock deck by cutting him down with a Druid deck that gave him multiple options for the reverse-sweep victory.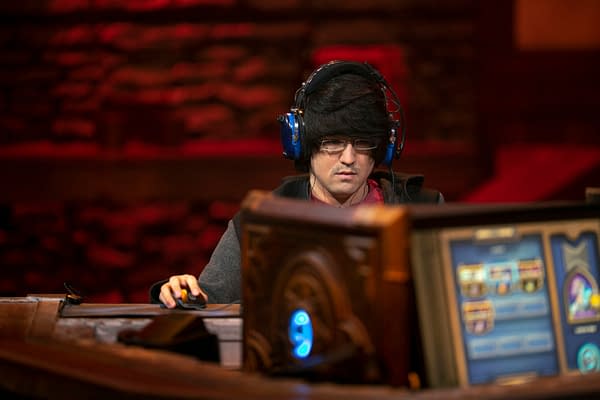 Winner: bloodyface (3-2)
Quarterfinals Match: Bloodtrail vs. Tyler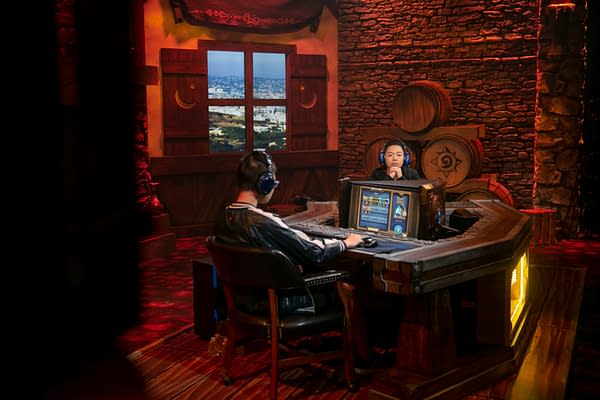 This was one of those fights where if you blinked you may have missed it. As much as we enjoyed watching Tyler fight back and get into the Top 8 as a fan favorite, there was no denying this was Bloodtrail's match. Even the commentators were a loss for words as Bloodtrail dominated this round and left no room for Tyler to even mount a comeback. First with his Warlock deck tore apart a Hunter deck for the first win, followed by a battle of the Warlocks for the second win, and finishing it off with Druid vs. Druid for the quick third victory.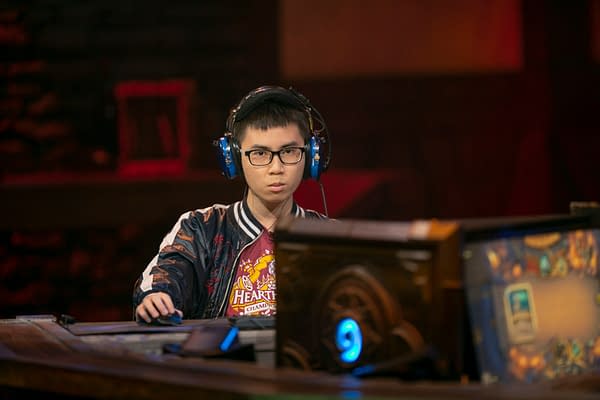 Winner: Bloodtrail (3-0)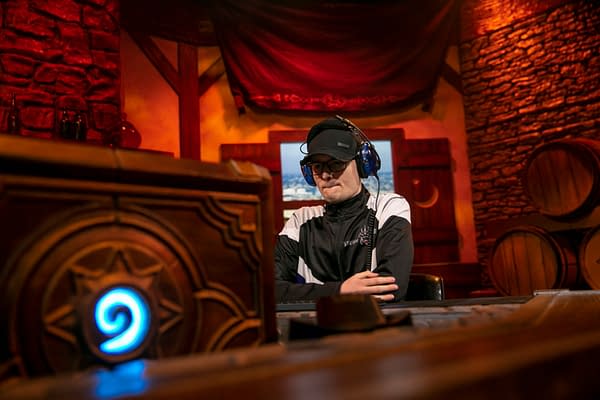 Quarterfinals Match: justsaiyan vs. Sintolol
This is the moment where I became convinced that Sintolol is the Mr. Magoo of the Hearthstone tournament circuit. He makes decks that either shouldn't work or get hurt early, and then he manages to pull out a win. Take for example his first match where he should have gotten killed off early after burning some important cards, but somehow pulled through for the win as his Warlock deck edged out the Druid and the 1-0 start. At that point, justsaiyan was not going to take that laying down and rallied back hard for a quick clinic, tying up the match at 1-1 with his Druid deck pouncing on a Rogue.
From there, this was all justsaiyan's round as the third match was of little consequence with an easy 2-1 lead after his Hunter deck crushed the Druid. The last match felt like a bit of a nailbiter as people were rooting to see Sintolol even it up, but justsaiyan pulled out the right combo from his Warlock build to crush the Rogue deck for the 3-1 victory.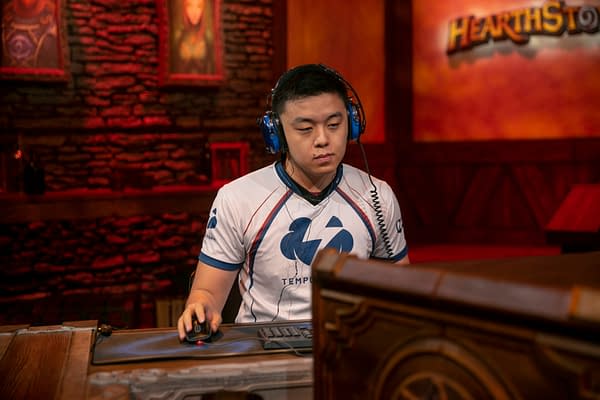 Winner: justsaiyan (3-1)
Quarterfinals Match: RENMEN vs. lnguagehackr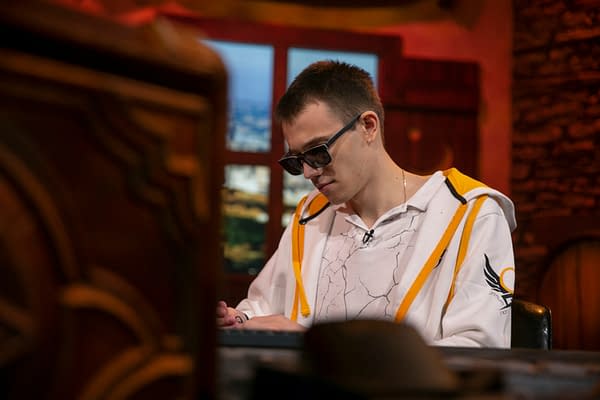 Right off the bat, these two were fighting a war of attrition to take bits off of each other in the opening match, but LH eeked out a victory with his Hunter deck over the Druid for the 1-0 lead. The second match was basically as close to a standoff as you can get as RENMEN's Warlock deck faced off against LH's Druid deck. For a good chunk of this match, we saw several creatures across both sides as if lining up for war. After a couple of crazy turns and a couple of Dragon Waves, LH conceded and gave RENMEN a chance to tie the game up 1-1.
LH fired back and took both men down another standoff as RENMEN went Hunter and LH went Druid, but ultimately LH was able to tick enough off to snag the 2-1 lead after the third match. The fourth was almost looking like it would lead to another tie, but LH managed to stack the deck against RENMEN as his Shaman stood tall against the Druid build, to the point where all he could do was sit there and watch the animations behind his shades.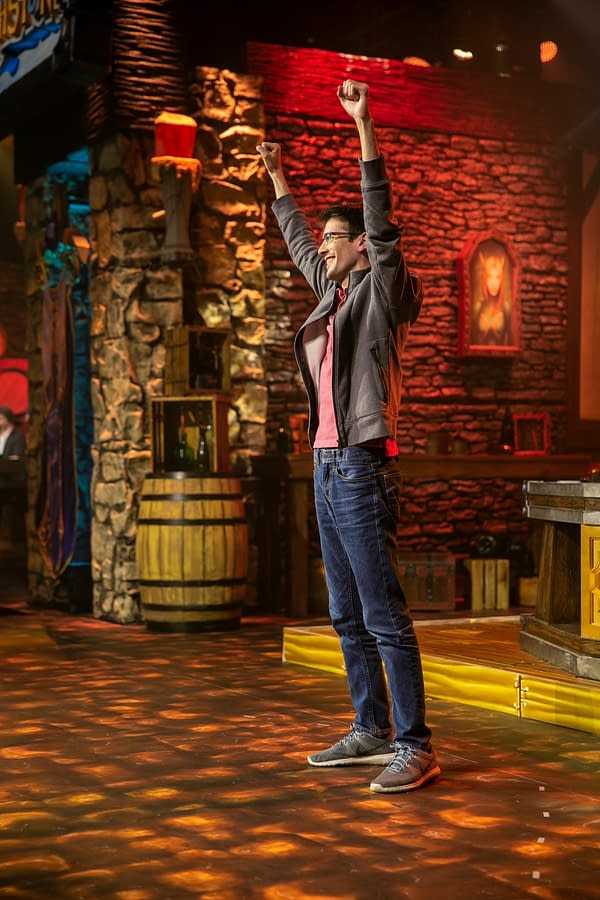 Winner: lnguagehackr (3-1)
Enjoyed this article? Share it!