If you're looking for an Orwellian indie game in an age where it feels like we're headed that way, Hitcents has your fix as Ministry Of Broadcast releases today. The game has been dropped onto Steam, as you will play as a character fighting for freedom on a TV show ran by his government's regime. You have a chance to escape to the other side, but it will be a costly venture along the way. You can read more about the game below as well as check out the launch trailer.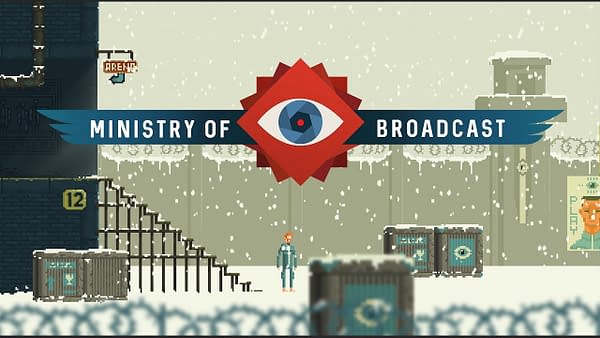 Seemingly built overnight, The Wall has divided both a country in two and a man from his family. To see them again, our ginger-haired protagonist has decided to become a contestant on "The Wall Show", a Regime-organized TV show allowing competitors the opportunity to escape to freedom on the other side. However, as he progresses through the camp, our contestant soon realizes exactly how the Regime and the show operate. The promise of freedom is not exactly what it seems.

"In these times where it seems like the daily news is coming straight from a parody site, Ministry of Broadcast is the perfect absurd escape," said Jordan Taylor, Studio Head at Hitcents. "Drawing on their own experiences, the Ministry of Broadcast developers have created a game that brings a personal story to a world of groupthink, fake news, reality TV and corrupt regimes, all while injecting a dark sense of humor into a game of action platforming and puzzles."
Enjoyed this article? Share it!