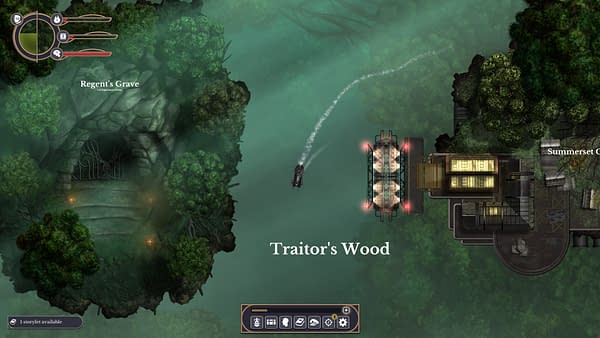 Sunless Skies: Sovereign Edition originally debuted on Steam in January 2019. Now, it's making its way to consoles in the first half of 2020.
Publisher Digerati and developer Failbetter Games broke the news that the title is now coming to PlayStation 4, Xbox One, and Switch.
Here's the official description:
"Sail the stars. Betray your queen. Murder a sun.

Sunless Skies: Sovereign Edition is a gothic horror role-play game with a focus on exploration and exquisite storytelling. Ready your star-faring engine, and venture into an expanse of hostile factions, lurking deities, forbidden knowledge, vast fortune, and fates worse than death."
If you've never actually played Sunless Skies, yes, it's as gloomy as it sounds. But it's also quite fun!
Check out the key features, by way of Digerati and Failbetter Games:
A narrative RPG set in the Fallen London universe.
Explore four regions: celestial wilderness, impossible industrial empire, pagan midnight expanse, and the mysterious Blue Kingdom.
Choose your crew and your fate. Reveal your captain's history and skills. Change and be changed by the world.
Danger lurks in the heavens. Fight or flee from sky-beasts and enemy ships, and balance fuel, supplies and hunger to carve out a life in the skies.
800,000+ words of intertwining stories with a depth and richness unlike anything else in games.
Be sure to check out the trailer above if you remain unconvinced it may be for you, but for fans of the game, look forward to next year's release!
Enjoyed this article? Share it!