Humble Bundle Launches Special Bundle For Diabetes Research
Humble Bundle revealed this week that they are releasing a special bungle of games with proceeds going to support Type 1 Diabetes research. The Humble Summer Adventure Games Bundle includes some of Telltale Games' best titles they ever made including The Walking Dead, The Wolf Among Us, and Batman, along with IGF winners Oxenfree and Heaven's Vault. The bundle will go on sale on July 21st, with a percentage going to JDRF, which is a global nonprofit that funds Type 1 Diabetes (T1D) research. You can read more about the effort below along with a quote from the announcement.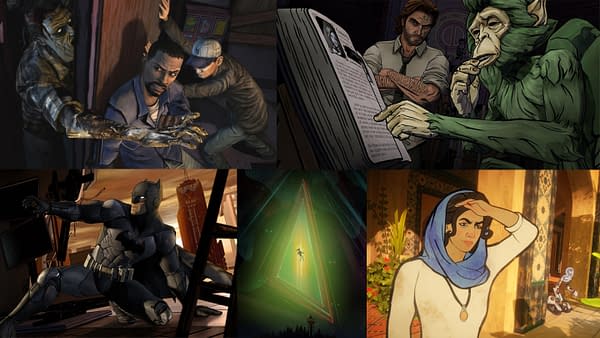 A percentage of all bundle sales will support JDRF, a global nonprofit that funds type 1 diabetes (T1D) research in pursuit of new treatments — and, ultimately, new cures — for an autoimmune disease that affects up to 38M people worldwide. This cause is personal to Dan Connors, who founded Telltale in 2004 and has a 12-year-old son who lives with T1D. Dan crossed paths with JDRF in 2017 when he selected the charity as one of the beneficiaries of a Humble Bundle that went on to raise over $1.6M. He has since taken on a volunteer lead role with JDRF's Game2Give initiative, helping to identify fundraising opportunities within the game industry and to build a community of game developers and players with T1D connections.

"Since COVID-19 has all but shut down in-person fundraising, this bundle is critical in ensuring JDRF's important work can continue," says Connors. "I'm grateful to Skybound and to the new owners of Telltale for bringing The Walking Dead, The Wolf Among Us, and Batman together again, as well as to Night School Studio and Inkle for offering their brilliant games in support of JDRF. And to everyone who pitches in to help fund the research that will someday allow my son and millions of others to live free of the burden of type 1 diabetes, thank you!"