Ikonei Island Receives New Multiplayer Update
Snowcastle Games and Jagex have added a new update to Ikonei Island as you and friends can now tackle the challenges as a team.
---
Snowcastle Games and Jagex have revealed a new update is now available for Ikonei Island as you can now jump into a multiplayer mode. Much like other farming games, the team started out by making it a single-player adventure of you starting a farm on an island as you manage resources and find mysteries all over the place. Now you can grab some friends and work as a team to achieve the same thing faster. The update is available to download today, as we have a trailer down below giving you a better look.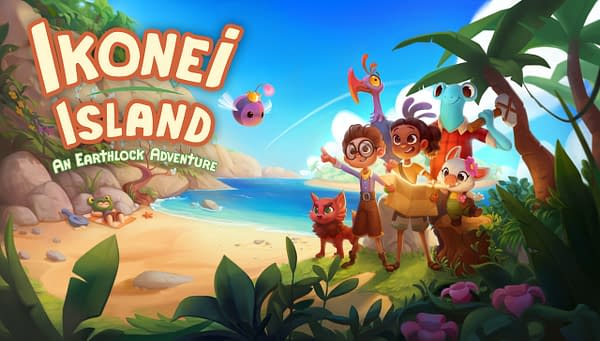 "Ikonei Island: An Earthlock Adventure is a top-down exploration game set on an idyllic island where players will craft tools, farm resources, and explore the hidden secrets of Ikonei Island. Offering a casual and relaxing experience, solo or with friends, players will be able to make the island their own and grow their settlement from dilapidated ruins to thriving hamlet whilst traversing a colorful world full of dangerous pirates, enchanting animal companions, and friendly neighbors. Players will be guided through a mystical story that ties into the wider Earthlock RPG series."
Transform the

island

: Players will harvest resources and then use their workshop to build and create items to customize their

island

. What starts off as dilapidated ruins will soon grow into the player's home base, designed to their liking.
Comprehensive farming system: Players can design the layout of their farm, plant seeds, and nurture their crops.
Grow more powerful and thwart the pirates: As players become stronger and craft weapons, they'll have to ensure the

island

is kept safe from danger, including bands of fearsome pirates.
Meet the locals and befriend the wildlife: Luckily, there are lots of friendly characters to help out. Players will hear stories on the

island

's history, as well as bonding with a colorful variety of creatures.
Play with friends: With the latest update, players will be able to explore, build and adventure across the mysteries of

Ikonei

Island

with up to four players.