"Jumanji: The Video Game" Is Getting A Collector's Edition
Outright Games is partnering with Limited Run Games to create a collector's edition for the upcoming release of Jumanji: The Video Game. The company will be making only 2,000 copies of it for PS4, Nintendo Switch, and Xbox One. The set, which you can see here, will be released the same time as the game with pre-orders available now.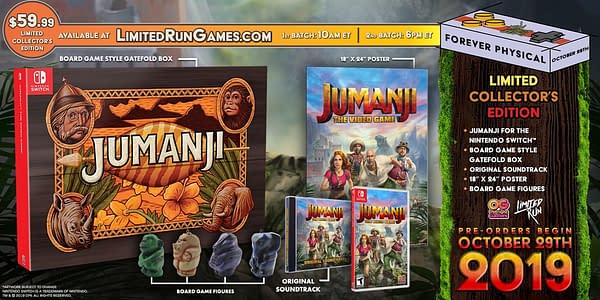 This version of the game will contain the full game, its original orchestral soundtrack, an exclusive character art poster, and detailed replicas of the original Jumanji board game pieces. This will be packaged in an authentic board game style gatefold box, letting people show it off on the shelf and in their collection. Jumanji: The Video Game will be released on November 8th, 2019.