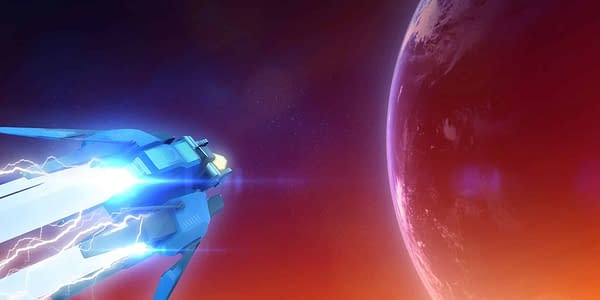 Space-themed shoot 'em up fans will want to keep an eye out for Rigid Force Alpha when it hits PC (via Steam) at the end of the month. The game is a classic SHMUP action game from indie studio com8com1, which is made up of former ANNO, Might and Magic Heroes, and Golden Sun devs. So they do know what they're doing when it comes to making immersive genre games.
The intent behind Rigid Force Alpha is to try and recapture the feel of classic shoot'em up games through hand-crafted 3D graphics and visual effects paired a boss rush mode, adjustible difficulty levels, leaderboards, and achievements alongside a story mode with animated cut scenes for the players who need a bit of story fluff to go with all the vicious mayhem.
The game's full list of features boasts:
Unique weapons and power-up systems
Vast amounts of different enemies, challenging mid-bosses and enormous end bosses
An exciting story mode with animated cutscenes
Additional Arcade and Boss Rush game modes for extended high score runs
Six different action-packed 3D stages
Adjustable difficulty level – for beginners to experienced players
Leaderboards and 40 achievements to unlock
Original synthwave soundtrack by DREAMTIME featuring Michael Chait
Rigid Force Alpha is set to release on August 31st for PC on Steam. You can check out some of what the game offers with the official trailer below.
Enjoyed this article? Share it!