Mono Studio and HeroCraft released a fresh trailer for their upcoming title Insomnia: The Ark which goes a little bit deeper into the game's lore. The dieselpunk sci-fi RPG looks pretty awesome on the surface, but up until now, that's pretty much all we've been given is a thin storyline and visuals. Now the company are trying to flesh out this world for players at home before the game is released sometime this September.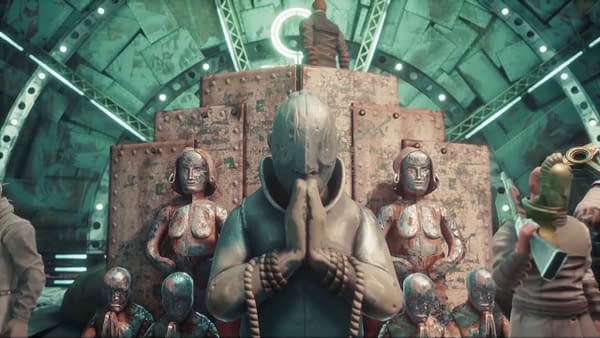 Insomnia is a dieselpunk sci-fi RPG about the slowly degrading remnants of human society attempting to survive on an abandoned space metropolis. Develop your character, explore lovingly handcrafted locations, interact with peculiar NPCs and factions, craft equipment and try to stay alive in this brutal world.

Welcome to Object 6 – a colossal space station set on a dismal 400-year journey in search of a new home. Your character wakes from cryogenic sleep — stricken with a rare psychological disease and unknowingly holding humanity's last hope in his bare hands…
Enjoyed this article? Share it!