Interview: Aydan & NMPLOL Play Shave The Day For Cancer Research
Schick Xtreme and Playcrafting recently co-designed a new mobile game called Shave The Day, a game with a greater purpose to it than shaving. The game lets players shave heads for Bald Bucks, which is a virtual currency in the game that Schick then turns into real donations toward the head-shaving charity St. Baldrick's Foundation. The funds are being contributed toward childhood cancer research up to $250k. As part of the efforts, the company has partnered up with two Twitch streamers, Aydan + NMPLOL, to achieve personal donation goals in the game and to shave their heads live on stream when it's over. We chatted with both men about the event and their thoughts going in, as well as the thought of going bald for the cause.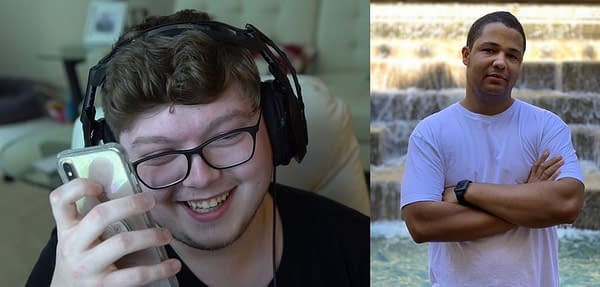 BC: Hey guys, how are you holding up during this time?
NMPLOL: I'm doing okay! Staying indoors, trying to stay busy!
Aydan: I'm doing great. It's never been a better time for a gamer. The only thing I could complain about is my hair growing out too long. What a time to sponsor with Schick!
How are things going for you career-wise and what have you been working on recently?
Aydan: I recently parted ways with my long-time org but things have been great and it's been refreshing to be solo. I'm on the lookout for another team to grow with. I've also had the pleasure to stream whatever games I enjoy and my community has been behind me and stronger than ever.
NMPLOL: Things have been going pretty well recently career-wise. More and more people are finding my Twitch channel and they seem to be enjoying the content! Recently I started working with Schick Xtreme to promote Shave The Day on behalf of St. Baldrick's Foundation!
What made you decide to take part in this charity event and what appealed to you about it?
NMPLOL: I love how Schick Xtreme created a video game, to raise awareness for a charity. It can reach so many different people across all age groups, so together, we can all get involved and help raise money for St. Baldrick's.
Aydan: Any opportunity I get to stream or compete in tournaments for charity, I have a pleasure using my platform to provide for needs or causes. My aunt passed away from cancer and my grandma currently has lung cancer. That's not the reason I partnered with Schick for this cause, but I understand people's pain and that's why I wanted to help out.
What do you think of the game you'll be playing for the event?
Aydan: Shave The Day is amazing! I played it with my community and we had fun going for the top 10 score on the leaderboard. It was super easy to get my community involved and it was all for a good cause since Schick was donating up to $250,000 to St. Baldrick's through the game.
NMPLOL: It's fun! Anyone can download for free at the App Store or Google Play Store. I'm glad to be spreading the word.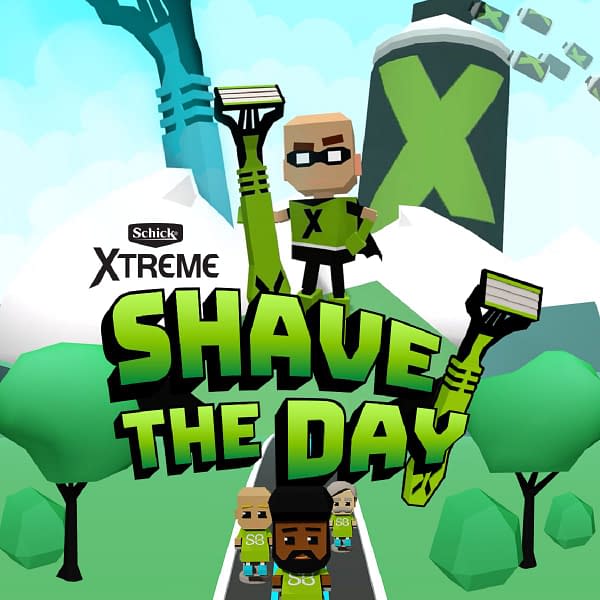 What do you hope to achieve as far as funds raised for this one?
NMPLOL: I set my goal on Twitch to $5,000, but also hoping to encourage people to play and raise money via gameplay. Schick Xtreme is matching player's points raised in-game into real donations to St. Baldrick's up to $250,000.
Aydan: My goal is to raise $5,000. I raised $1,000 the first stream so there is much more work to be done, but I'm confident that my community and I will reach $5,000. Anything helps though and I'm glad to be raising awareness for child cancers research.
Any last-minute regrets about giving up your hair for a while, or is it all good with you considering the cause?
Aydan: I'm excited to shave my head for the cause. I think with the quarantine happening right now it's the perfect time for something new and adventurous!
NMPLOL: Absolutely not, I have been curious about what it would feel like to have a shaved head and now I have a good reason to do it!
For those who would like to watch you and donate, how can they go about doing that?
NMPLOL: Tune into my Twitch channel on Wednesday, May 27 at 9AM EST.
Aydan: I will be doing these charity streams on May 21, 25, and 27 from 2-5 PST at Twitch.tv/Aydan. My moderators and I will be there to guide anyone wanting to donate.
Anything else you'd like to promote or plug?
Aydan: My Twitter is @aydan. Feel free to follow me there to see my going-live tweets and any other info about me!
NMPLOL: Shoutout to St. Baldrick's and Schick Xtreme for having me!