Interview: Dan Abnett Talks About His Work on Dungeon Hunter Champions
Dan Abnett is a name some gamers may have seen if they recently downloaded any of the Dungeon Hunter games for smartphones. But people in general are probably much more familiar with his work for Marvel and DC where he's been the writing inspiration behind Death's Head 2, Battletide, Knights of Pendragon, Aquaman, Punisher, War Machine, several X-Men franchises, Planet of the Apes: Blood Lines, Silencer, Titans, 2000 AD and more. Recently, Dungeon Hunter Champions was released with Abnett penning much of the story behind the latest additions to the game. We had a chance to chat with him about how he came into the series and how he went about creating content for the game.
Dan Abnett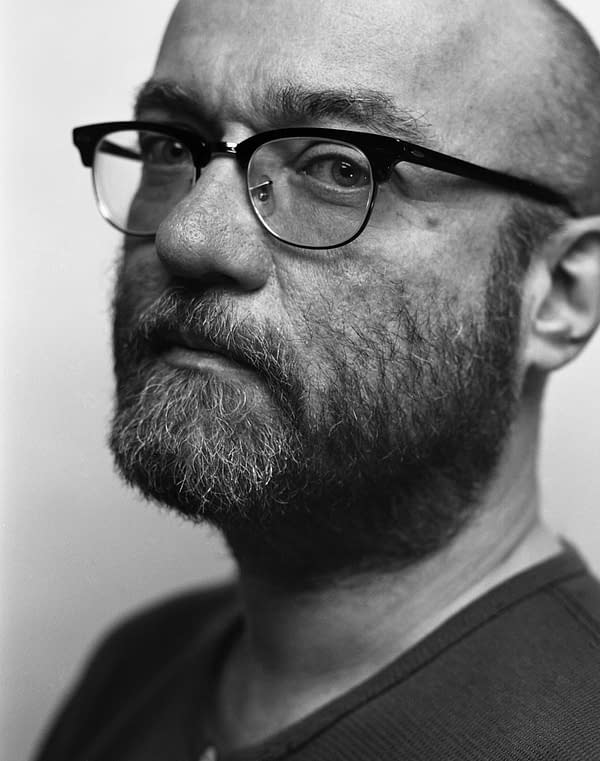 BC: How did you first come to be involved with the Dungeon Hunter series?
Dan: I was asked to come on board. Like many game jobs I do, I was approached because of my reputation as a comic writer and novelist – they're looking for someone who's good with story. But I've done enough game work now—stuff like Alien: Isolation and the Shadow of Mordor games—that my games rep also precedes me. Either that… or I'm ridiculously and notoriously cheap.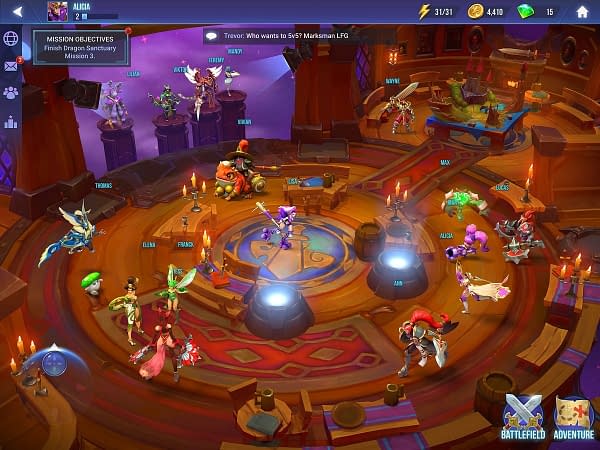 What were your impressions of the series before coming in, and what kind of challenge was it keeping the lore while adding new material?
This game really builds on what's come before in the series. There are, literally, whole new worlds to explore. So I had to familiarize myself with the game's past, but then also build a great deal – in terms of new characters, new worlds (and world-genres) and create a story that supplied a context for this expansion and blend of ideas.
Do you find it easier or more difficult writing content for games compared to the work you've done over the years in comics?
It depends on the content, to be honest. Just writing chatter and dialogue is pretty straight forward. Creating full character and story, and world building, is much more demanding, because it needs to work with the game mechanics. (In the same way, I suppose, a comic story needs to "fit" into the often complex continuity of a shared universe like the DCU or Marvel.) With DHC there was a lot of world building, and I had to devise a story that fitted the game play requirements into a context.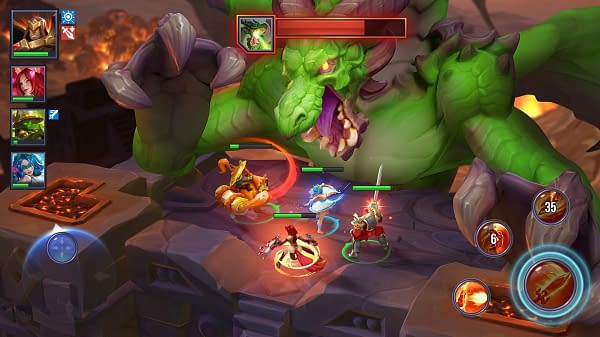 What kind of approach did you take in writing the story for the missions in Dungeon Hunter Champions?
DHC is a fast game, designed to be played little and often, sometimes for very short bursts. So it's all about immediacy and action, as so many mobile games have traditionally been. That was fun—and quite straightforward—but what we really wanted to do was to defy the usual limitations of a mobile game and create a bigger story, a realized universe that you'd usually only find in a big, immersive game designed to be played in longer sessions. I came up with an idea about what the game was "about", a metastory. And then we had to find ways to drip feed that ongoing story into the quick game sessions, delivering information and exposition, and teasing out the mysteries, without slowing the immediacy of the gaming experience down.
Since the game is a departure from the previous series, what's it been like bringing more of the world to life in this version?
That's the most fun part. Building worlds, building characters. This game opens up the DHC world into a kind of "universe", with contrasting styles and genres. Fantasy meets (literally) SF, post-apocalypse, and sort of steampunk feel. Creating these new characters and finding cool ways to express the inevitable 'culture clash' as they interacted with established "fantasy" DHC characters was enormous fun.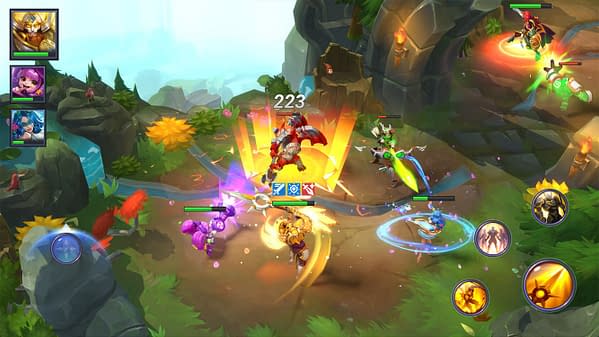 What are some of your favorite stories you've incorporated into the game?
It all stems from the characters, really. And some of the many new characters are very cool indeed. I'd often be shown a design, maybe with a few ideas about who or what they were, and be asked to bring them to life: names, origins, backgrounds, motivations. As you start to build those sorts of elements, stories flow directly from them.
Are you currently writing any new content for the game for future expansions, or are you waiting to see how the current stories play out?
I think there'll be more work to do on this as it develops. I'm looking forward to it.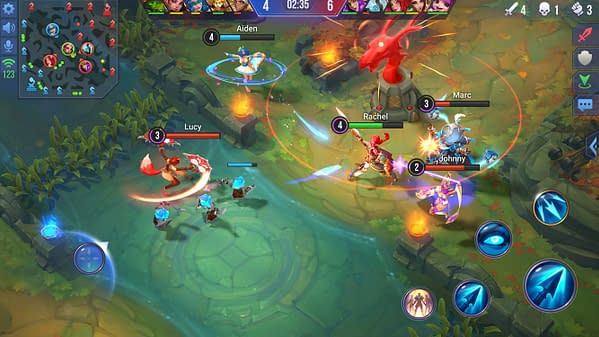 What would you say to someone who hasn't tried the game out yet?
Dan: Try it out. Now. It's huge fun. It's fast and furious. Pure entertainment. But if you play a lot, and engage with the underlying story, it has much more depth than most mobile games. The more you engage, the more there is to find.
What other projects are you currently working on beyond the game that we can expect to see?
Dan: I'm still writing furiously for DC (Aquaman, Titans, Silencer), and for 2000 AD, and I have a new Warhammer novel in progress, plus work on a screenplay. And, though I can't mention them, there are new game projects on the horizon. I started with game work because it seemed like an interesting new thing to do for a change… and now I'm hooked.