Is She-Hulk Coming To Marvel's Avengers Next Year
Square Enix and Crystal Dynamics may not be done with Marvel's Avengers as a new rumor suggests She-Hulk could be on the way. From the way the company had been talking about the game in recent months, and with the release of the PlayStation-exclusive Spider-Man content (which, let me tell you, us PC/Xbox players really loved that one, Sony), it appears as if the company was basically done with the game beyond providing little updates here and there like the recent addition of a Hawkeye skin from the Disney+ series. But it appears fans have figured out, or at least believe that they have confirmed that Jennifer Walters herself will be coming to the game.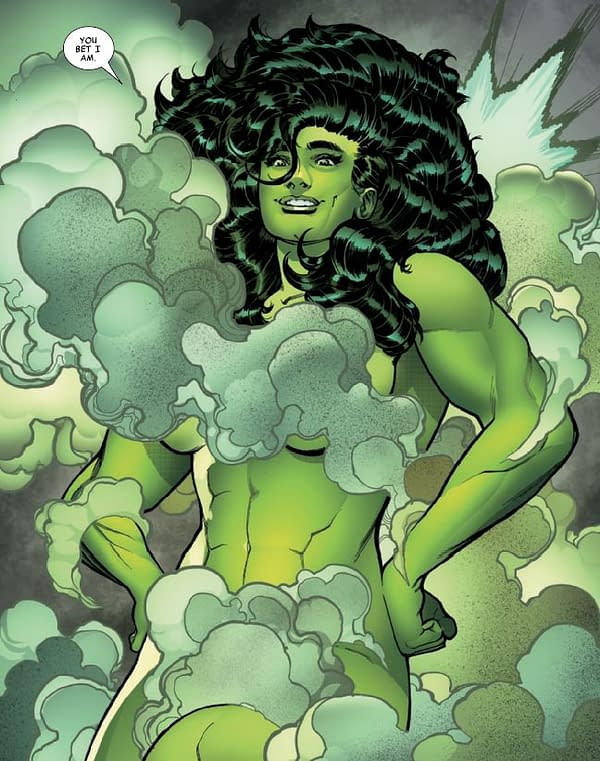 The rumor officially got started earlier this month when a number of voice lines were leaked from the Black Panther recording session that was created for the Wakanda DLC in Marvel's Avengers. At the time, the lines that had been leaked suggested T'Challa (voiced by Christopher Judge) was talking to someone who wasn't an enemy or on the team, leading them to believe based on the dialog they were talking to She-Hulk. What's more, the same source claimed that they had identified the voice of a new woman character in those leaks as Krizia Bajos. Normally these kinds of rumors get written off, however, Bajor actually shared the tweet with a green heart emoji before deleting it.
Now… all this being said, does it 100% confirm She-Hulk is in the game. Not really. Would it shock us to learn weeks from now the news is official as we end up writing about it with some confirmed screenshots? No, because this sounds like the kind of weird addition they might do to promote the eventual Disney+ show featuring the same character. The reality is we can speculate all we want, we really won't know until the She-Hulk TV series gets a release date.
Meanwhile, you know, if Crystal Dynamics would like to make it up to PC and Xbox players, we'd love an exclusive character of our own in Marvel's Avengers. Maybe from a franchise you now exclusively own the rights to. Like, oh, I dunno… maybe Wolverine?