Jackbox Games Announces Jackbox Party Pack 10
Jackbox Games have announced The Jackbox Party Pack 10 is on the way, set to be the biggest ever as they celebrate ten years of titles.
---
Jackbox Games have officially revealed they are in the process of developing The Jackbox Party Pack 10, to be released later this year. The company sent out a small notice today along with a seven-minute video to mark the occasion of having released ten years' worth of Party Pack titles with 45 games in total so far. Not a lot of companies produce yearly titles under the same franchise, and the few that do are able to because of popularity. So it just shows how awesome these games have been and how they've struck a chord with millions of players. Here's what the company sent out.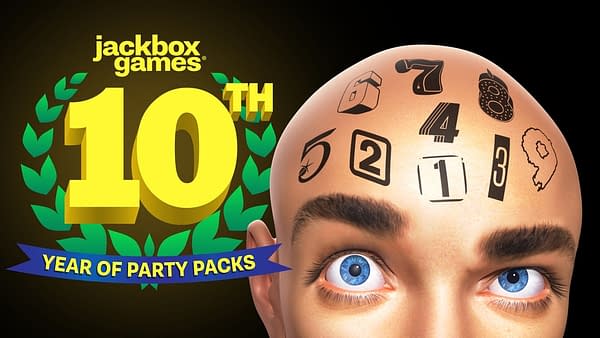 "
The Jackbox Party Pack 10
is coming to all major platforms this fall! The 10th Party Pack is a huge milestone for Jackbox Games, and the team is excited for players to be able to enjoy this new pack of party games in English, French, Italian, German, and Spanish. In the coming months, we'll be sharing details and behind-the-scenes looks at the five games the team is building for the tenth Party Pack. In addition, because each of the Party Packs are full of special memories, the Jackbox Games team will be highlighting one Party Pack per month leading up to the release of The Jackbox Party Pack 10. There will be behind-the-scenes tidbits from the development process, special livestreams featuring members of the development team, and heavily discounted Steam codes for the Pack of the Month in the
official Jackbox Games shop
."
As far as the latest release goes, we can expect it sometime in Fall 2023, just like we've seen in previous years. It'll be interesting to see what they bring back for the occasion and what they develop, seeing as how the formula is always one returning game and four new titles. They may change that up for the 10th version, but we probably won't see what they have in mind until sometime in the Summer.