"Jurassic World Evolution" Gets "Jurassic Park" Species Profiles
Those of you looking for life to find a way in Jurassic World Evolution, the new Jurassic Park expansion now has species profiles. Among the new dinosaurs you'll be getting from Frontier Developments are the classic T-Rex, the Triceratops, the Compsognathus (the small meat-eaters from the second island that attack the kid), the Stegosaurus, the Pteranodon, and the Velociraptor. Oh, by the way, if you can't hear it right away, at the end of the video below you can hear a faint audio clip if Dennis Nedry saying "uh uh uhhhh!" So… that's a possibility. Enjoy the video!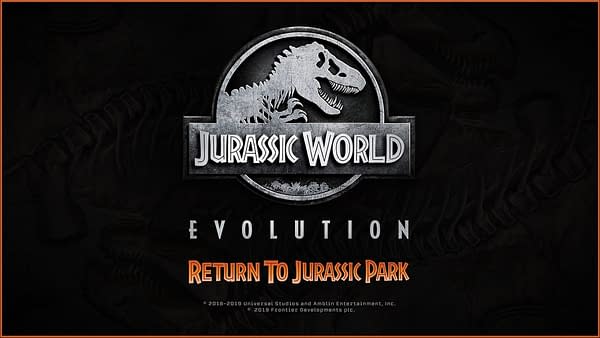 Following the events of the iconic 1993 film, you are invited to return to the island where it all started. Reclaim the park from the dinosaurs, rebuild beloved locations, and overcome brand new challenges guided by Dr. Alan Grant, Dr. Ellie Sattler, and Dr. Ian Malcolm in an original narrative voiced by the film cast.