Another cool game we got to try out at PAX East this year from Headup Games was an animated title called Fromto created by Studio Erikson. The entire game was created by the game's creator and his kids as they provided the art and he supplied the means to make it go. This is a pretty fun project that is probably the dream of millions of kids, because who gets to create a video game while you're still in fifth grade? The primary function of this game is that it's a multiplayer sandbox racer where you will each take turns trying to traverse the course ahead while also trying to stop your opponents from getting their first. The best game I can compare it to is Ultimate Chicken Horse, but where you each take turns as opposed to all trying to go at once after laying down traps and tools to help get you to the finish.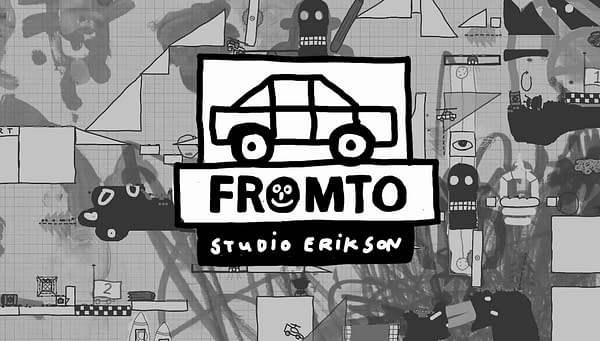 We tried Fromto out with a couple of people on the floor and had a lot of fun experimenting with how we could get around as well as force others into situations where they had to think of alternatives. In the end, it was actually an 8-year-old who bested myself, another journalist, and a teenager who had already won twice. And I think that's awesome because it means anyone can jump into this game, grasp the concept, and then work toward winning. Fromto will be released on Steam on June 4th if you're interested in playing it.
Enjoyed this article? Share it!